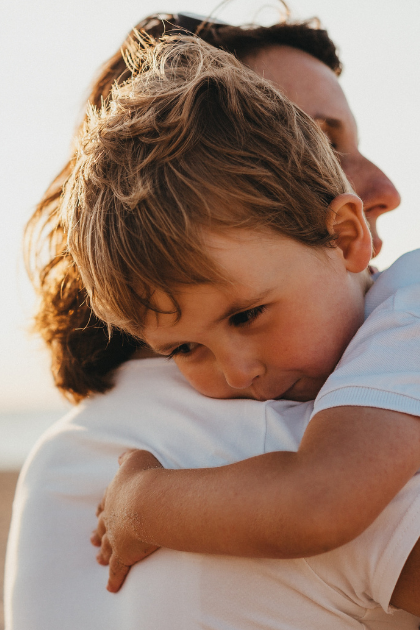 Do you know why we boldly claim Victory in Jesus' name? Because our courage in the covenant is unbreakable. The blessing of Abraham is God's covenant with us; God is a God of covenants – unchanging and true. His promise to Abraham was a covenant of abundance and expansion. God's blood covenant makes us bold and courageous. It covered Abraham and it covers you today, with one exception: Jesus broke the curse! He bore your penalty! Jesus exchanged His righteousness for the curses of breaking a covenant so you can live victorious! The new covenant does not depend on your ability to keep it. It depends on Jesus' ability to keep it. Remember these things when the storm of confusion discourages you:
A New Name
God made a blood agreement with Abram in order to convince him once and for all that He meant what He said. Abram asked, "How shall I know that I will inherit this land?" (Genisis 15:8), and the Lord answered by telling him to prepare for a blood covenant.
In Abram's day, the blood covenant signified an absolute and unbreakable guarantee of a man's word. God was establishing a love relationship with him that could not be broken without the penalty of death. In Abram's society, when two families made covenant together, they gave to one another everything they had and all they represented. Where the first tribe was strong, the second was weak. Where the second tribe was strong, the first was weak. Together, they were both strong!
During the covenant ceremony the two representatives exchanged their coats. This signified the mutual exchange of authority. The covenant act was saying, "All that I do, all that I have is now yours." Then they'd exchanged their weapons, this covenant act was saying, "My strength is now your strength. Your enemies are now my enemies." Then each party pronounced their pledges of loyalty to an unbreakable promise, and with this a curse was also pronounced for the consequences of breaking the covenant. Then the families would join their names together as a permanent sign that they had become one under a new covenant.
Authority of Righteousness
God made a covenant with Abram and gave him a new name: Abraham. Abraham was confident in his covenant with God that he was ready to fulfil His requests – even sacrificing his only son. Abraham knew that God would do whatever it took to keep their covenant; even if it meant raising his son Isaac from the dead. And when Abraham laid his son down on the altar of sacrifice, he opened the way for God—his covenant partner—to do the same thing with His only Son, Jesus, on the cross years later. According to Galatians 3:16, while God was binding Himself in covenant to Abraham on earth, He was also making covenant with Jesus in heaven. Abraham was the earthly representative. Jesus was the heavenly representative.
The covenant was not only between God and Abraham, but between God the Father and God the Son. By making covenant with Jesus, He was making covenant with someone He knew would never break it, thereby removing the need for a curse. Galatians 3:29 is the binding tie. "And if ye be Christ's, then are ye Abraham's seed, and heirs according to the promise."

Jesus has exchanged His weapons and armour with you and made you strong in the power of His might. He exchanged your weakness for His strength. Through a covenant relationship, you are now one with Him. Jesus took your sin and gave you His robe of righteousness and right-standing with God. He has become so totally one with you that He has given you the authority to use His Name.
Victory over Curses
Through the new covenant, God has promised to care for us the same way He would love and care for Jesus from the time Jesus was born until He died at Calvary, He never broke the terms of the covenant. Yet when Jesus went to the Cross, He bore the curse, or penalty, for breaking it. Why? So that you and I would never have to bear it. He bore the curse for you so that you could receive the blessing of Abraham through faith in Jesus Christ. Jesus paid the price for it. He bore the curse. He became the covenant sacrifice for you, proving once and for all just how intensely He desires to love and to bless you.
Whenever the enemy intimidates you remember: You have the Victory of Abrahams blessings and authority over the devils tactics, through Christ Jesus whose blood bares your penalty, because Gods covenant with you is unbreakable!
Download your copy of the Covenant of Blood now to read more. 
Copyright © 1997-2023 Eagle Mountain International Church Inc. aka Kenneth Copeland Ministries – All rights reserved.