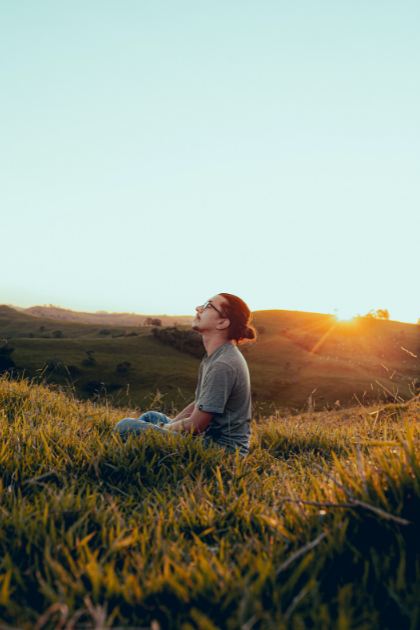 We are overexposed to news of a vengeful virus and nations falling. It's getting more and more difficult to find peace in these troubled times. The news is designed to make us fearful; however, "God hath not given us the spirit of fear; but of power, and of love, and of a sound mind" (2 Timothy 1:7). We are called to be victorious because God has made all things new through His son Jesus Christ. When God pours out His best in a display of mighty power people get healed, delivered, encouraged and are set free from the bondages that have held them.
The stirring of fear in your spirit is the enemy's lie. When the outpouring of God's revival covers His people, Satan causes distractions. The full manifestation of Satan's attempts to side-track, to take our attention off the outpouring of God's almighty power, is a diversionary tactic we call war. Brother Copeland writes, in his book Rumours of War, God's revivals are paralleled by the enemy's distractions – war, and rumours of wars.
Here are three things we can do right now to allow faith to overcome fear:
Settle the Victory in Your Heart
Completely and absolutely decide that you are victorious! Victory is yours; the battle is the Lord's! When Jesus defeated the devil, He ascended to Heaven and was seated at the right hand of the Father. Seated! Do you know what that means? It means Jesus is confident in His victory, and through Him so are you!
Start talking and acting like Jesus has actually taken authority over the devil. Stay in the word taking Communion every 30 minutes if necessary. We must fellowship with the Lord until confidence in him rises up within us and chases out every thought of failure and defeat.
Psalm 112 says the man who fears the Lord and delights greatly in His commandments "Shall not be afraid of evil tiding: his heart is fixed, trusting in the Lord. His heart is established, he shall not be afraid, until he sees his desire upon his enemies" (verses 7-8).
Speak Out Your Deliverance
Take hold of Psalm 91. Confess it and fix it to your heart. The Psalm instructs us to say first "the Lord is our refuge and fortress", and then promises His delivery. When you speak the Word of God to yourself, your spirit hears it, and the more you hear it, the more your faith grows. Romans 10:17 says faith comes by hearing, and hearing by the Word of God.
The Word of God is powerful, even though it's sharper than a two-edged sword, it can't do anything for you until you activate it. Hebrews 4:2 tells us exactly what happens when the Word of God is not mixed in faith for those who heard it: it "did not benefit them," because faith is active! It is not some passive state you slide into accidently. Hebrews 4:11 instructs us to labour to enter into that rest of faith.
You have to actively put the spirit realm first because the primary battles aren't taking place here on the earth. They're taking place in the heavenlies. They're spiritual battles and you can't fight spiritual battles from a natural perspective. What's more, the Bible says when you fight in the spirit realm, you don't fight against flesh and blood, but against principalities, powers, rulers of the darkness of this world and spiritual wickedness in high places. And the weapon you use to fight with is the Word of God. Ephesians 6 calls it the "sword of the Spirit" and it will fight the fight if you'll put it out there by speaking it out.
Follow the Rules of Faith
If we're going to successfully fight this fight of faith, we're going to have to obey God's guidelines. In 1 Timothy 2:1-2, the Holy Spirit instructs us to offer "first of all, supplications, prayers, intercessions, and giving of thanks…for all men; for kings, and for all that are in authority." That means we're to pray, not only for the good guys, but for the bad guys, too.
Whatever government is in power, however the flesh resents the leadership fix your mind on the battle in the heavenlies. Fight with prayer and the Word; guard yourself against hate. Hate will cripple your faith. It will cripple the power of God in you, and you'll lose the spiritual ability to do what's necessary to protect the lives of those who depend on your faith.
You can't let hate for the man who's trying to kill you get inside of you. Instead, chase doubt out and settle the victory in your heart. Speak out the delivering power of the Lord and follow the rules of faith.
Download your copy today to read more
Copyright © 1997-2023 Eagle Mountain International Church Inc. aka Kenneth Copeland Ministries – All rights reserved.