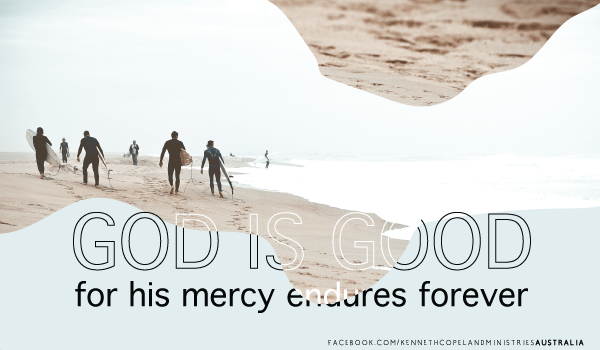 God is so Good!
O give thanks unto The Lord; for he is good; for his mercy endureth forever. 1 Chronicles 16.34
My heavenly Father is…good, compassionate, life-giving and never-changing! He loves, saves, heals, BLESSES and is merciful to me! I AM HIS CHILD. By faith, I receive all He has for me because He loves me!
Copyright © 1997-2018 Eagle Mountain International Church Inc. aka Kenneth Copeland Ministries – All rights reserved.