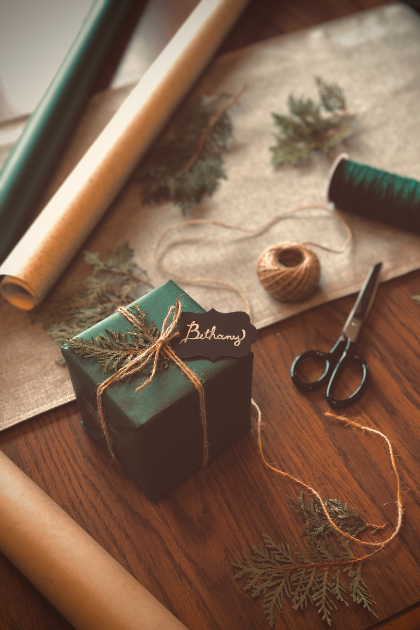 Love gives! We love you and we have gifts waiting for you! We've gathered a selection of songs, devotions, gifts, crafts and recipes from the Copeland family so you can build your faith and enrich the quality time you spend with your loved ones everyday for 25 days of Christmas.
We're half-way through the Advent season and we couldn't think of a more fitting song than "O Come, O Come, Emmanuel." Most Christmas songs speak of the sweetness of the night of Jesus' birth, which is the focus of our celebration. But today's song, "O Come, O Come, Emmanuel," gets right to the heart of the matter and doesn't mince words in speaking about everything His birth means—then and now. The gifts that the birth of Jesus made possible for us are many, but they can all be summed up in one word—deliverance. You have been set free!
The True Meaning of Christmas
Christmas is a very important time of year. It's a time of year when the whole world is hearing the message of the birth of Jesus. Believers and non-believers alike become tenderhearted making it the perfect time to plant seeds of love in the lives of those you meet.
The good news of deliverance is a message you must share, because you live free from condemnation everyday if you are in Christ Jesus, and live by the leading of the Spirit of God. This is why the Christmas carol "O Come, O Come, Emmanuael" is unlike any other. The lyrics retell the prophecy given in Isaiah 7:14 and spoken again by the angel of God to Joseph in a dream "call him Immanuel, which means 'God is with us.'"(Matthew 1:23, NLT). The birth of Jesus reminds us that He is ever-present. Pray this prayer throughout this season as a reminder that the true meaning of Christmas is deliverance:
Father God, thank You that I can live free from condemnation. No matter what I did in
the past, or didn't do, I'm free! The past cannot hold me, sin cannot condemn me, and
the enemy cannot stop me from living free! Hallelujah! In Jesus' Name I pray. Amen
25 Days of Christmas with Us
Click here to sign up to our Advent Calendar. This is our gift to you because we love you. It has been the highlight of our year putting this together for you. It is our prayer that every day, with every song and devotional, you draw closer to God this Christmas season.
If you've enjoyed Brother Kenneth's selection of Advent songs, and wish to fill your home with more joyful tunes, visit our store and add an album to your cart.
© 1997-2023 Eagle Mountain International Church Inc. Aka Kenneth Copeland Ministries. All Rights Reserved.