Why come to the 2019 Gold Coast Victory Campaign?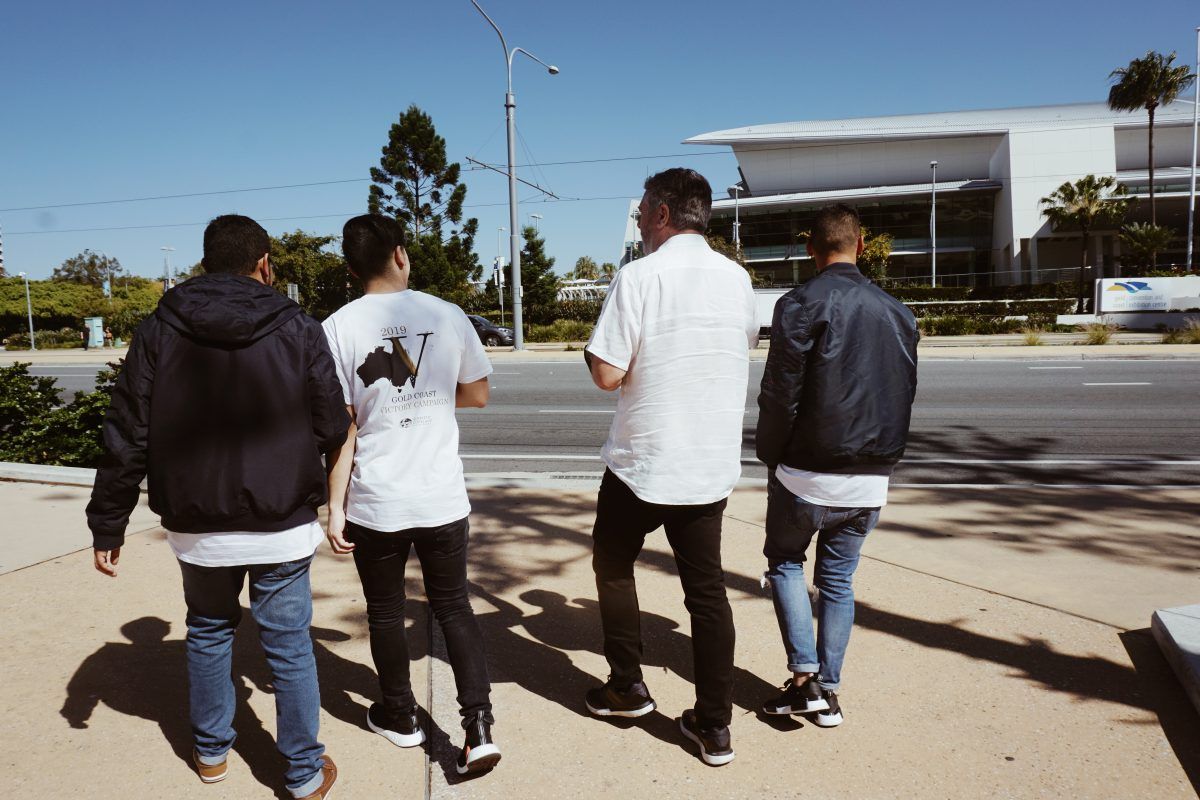 Have you registered for the Gold Coast Victory Campaign?
It's easy to think of yourself as a spectator at a event like GCVC 2019—with the lights, the music and the powerful, faith-filled atmosphere. However, you are every bit a participant as the speakers on the platform! We truly believe that when you attend the Gold Coast Victory Campaign you will be blessed, but you'll also be a blessing!!
Access to books, podcasts and online streaming have never been so accessible, but we believe that God delights in watching His Bride gather together in unity. Not behind a screen at home or with your headphones on the bus, but in person, in one place, in one accord – where you can gather and connect with your brothers and sisters in Christ.
In Ephesians 4:16 (NLT), Paul says that, "He makes the whole body fit together perfectly. As each part does its own special work, it helps the other parts grow, so that the whole body is healthy and growing and full of love."
So if you are reading this and wondering if its too late for you to register and attend the answer is NO – it's not too late! We believe that God wants you to be there! We understand that it's not always possible but if there's any way you can change plans or do what you can to be there, please don't miss the opportunity. There's just something about it when people of faith come together in an atmosphere charged with supernatural expectancy. It's completely free for your whole family to attend. Come for any or all of the sessions. We consider this a special gathering of the family of faith—every generation coming together—to believe big and receive big.
Once you've committed to attend the 2019 Gold Coast Victory Campaign, seek to be part of as many sessions as possible over the 3 days. If you are a local to the Gold Coast area and can't make it to the day's because of work or family commitments why not just attend the night sessions or join us on the Saturday?
If you CAN attend the whole event, than do! Kenneth, Gloria and all the KCM team have been praying and seeking God over the last few months regarding these meetings and our faith has been stirred more than ever! God has given Brother Copeland a word in season for this region and we have no doubt as you lean in over the 3 days that God will stir something new in you.
Here are what are standing in faith to see at the meetings:
A Mighty Outpouring of the Spirit of God

Amazing Wonders & Awe-inspiring Displays of His Power

Mighty Miracles & Healings

Fresh Revelation of the Word of God

A Harvest of Salvations and coming home of Prodigals

A Setting Free of Captives in Jesus Name!

We believe and have faith to see REVIVAL in this land!
If you haven't seen the promo video yet, click the video link below, to stir your faith and catch a glimpse of what is to come!
If you have registered and are interested in volunteering at the meetings contact our office on +61 7 3343 7777 or email partners@kcm.org.au
Copyright © 1997-2020 Eagle Mountain International Church Inc. aka Kenneth Copeland Ministries – All rights reserved.