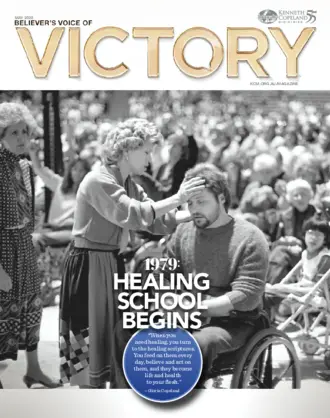 May 2022
Historic Moment: Healing School Begins
"When you need healing, you turn to the healing scriptures. You feed on them every day, believe and act on them, and they become life and health to your flesh." - Gloria Copeland.
Early one summer morning in 1979, Gloria Copeland woke up and slipped out onto the back porch of the family's cabin in south-west Arkansas. While everyone else slept, she took the opportunity to pray.
It was in those quiet moments alone with God that Gloria remembered a prophecy she had recently received. She was told that she was about to hear from the Lord concerning something He wanted her to do.
Download pdf
View Online
Previous Issues