16 Ways To Speak Your Love Language and Make a Difference in the World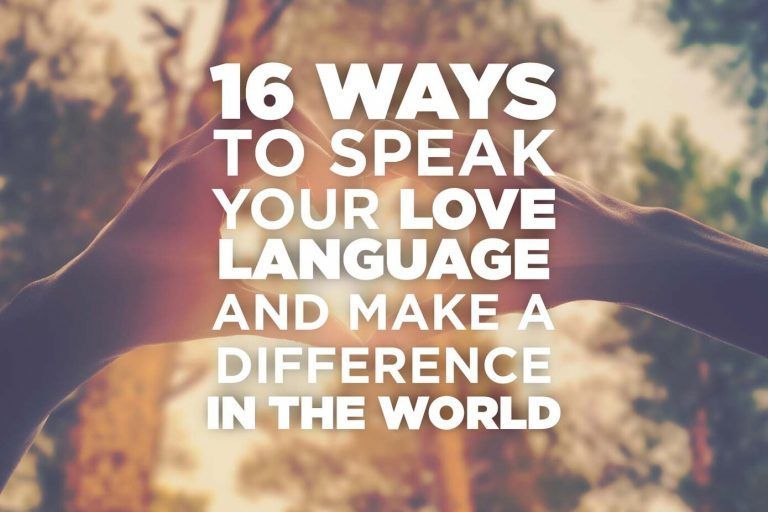 It never fails.
Crisis happens and people pull together – to find hope, to find help, to find out how they can lend a hand. It's human nature to gather during those times.
It also seems "human nature" for people to attend church on Resurrection or Easter Sunday, especially those who rarely go to church. You can count on it like clockwork. You'll find more people at church on that one Sunday than any other time of the year.
Maybe it's that same instinct to find hope, help and a way to lend a hand.
Or is there more to it?
Not long before Jesus went to the cross to be crucified, He told His followers…
"When I am lifted up from the earth, [I] will draw all people to myself" (John 12:32, NIV).
We now know Jesus was giving everyone a heads-up on the fact that He was going to be killed, and how it was going to happen. But while His words are inspiring, something seems off about His statement.
If He knew He'd be crucified and raised from the dead, but then only be around a few weeks before going back to heaven (for the next 2,000 years!), how did Jesus expect to "draw all people" to Himself?
How could He do that and not be here?
Well, it didn't take His disciples long to figure that out.
The Apostle Paul spoke to the issue when he said:
"Now you are the body of Christ, and each one of you is a part of it" (1 Corinthians 12:27, NIV).
It became obvious that Jesus expected to "draw all people" to Himself through His followers.
And what would that big draw be?
In Jesus' own words:
"Love each other just as much as I have loved you. For when you demonstrate the same love I have for you by loving one another, everyone will know that you're my true followers" (John 13:34-35, TPT).
"Love your enemies…so that you may prove yourselves to be sons of your Father" (Matthew 5:44-45, NASB).
Love was the common thread in everything Jesus said and did. Love is who He was while on this earth (1 John 4:7-8). Love is who He continues to be – and that Love expressed through us is what will continue to "draw all people" to Him.
Again, as Paul said it:
"Be imitators of God [Love] in everything you do, for then you will represent your Father as his beloved sons and daughters" (Ephesians 5:1, TPT).
In this season of world crisis when people especially need hope and help, in this season when people specifically go to the Church looking for that hope and help, what better time to practice speaking the language of hope and help, which is Love?
Here are scriptures written in the form of confessions you can use to practice speaking your Love language. As with any language, the more you practice, the more fluent and confident you will become, and the more you will communicate effectively the hope you have (1 Peter 3:15).
1 Corinthians 13 (NIV) Verse 4:
I am patient – with endurance and serenity
I am kind – and thoughtful
I do not envy – I am not jealous
I do not boast – or brag
I am not proud – or arrogant.
Verse 5:
I am not rude – I do not dishonour others, but honour them
I am not self-seeking – I defer to others
I am not easily angered or provoked – I am peaceable
I do not keep a record of other people's wrongs – I am forgiving.
Verse 6:
I do not delight in evil or rejoice at injustice – I delight in good
I rejoice in the truth – I rejoice when right and truth prevail.
Verse 7:
I always protect – keeping every confidence
I always trust – believing the best in everyone
I always hope – remaining steadfast in difficult times
I always persevere – enduring all things without weakening.
Verse 8:
I never fail – never fade away or come to an end; I always succeed.
God's divine nature (Love) is in us because Christ is in us (2 Peter 1:4, Colossians 1:27). Now, we have the responsibility of demonstrating as much Love as Jesus did.
So, make God's Word your Love language by putting yourself in each of these Love statements – and, personally, you will never fail. You'll also make a difference in your world by allowing Jesus to "draw all people" to Himself!