3 Weapons That Guarantee Results When You Pray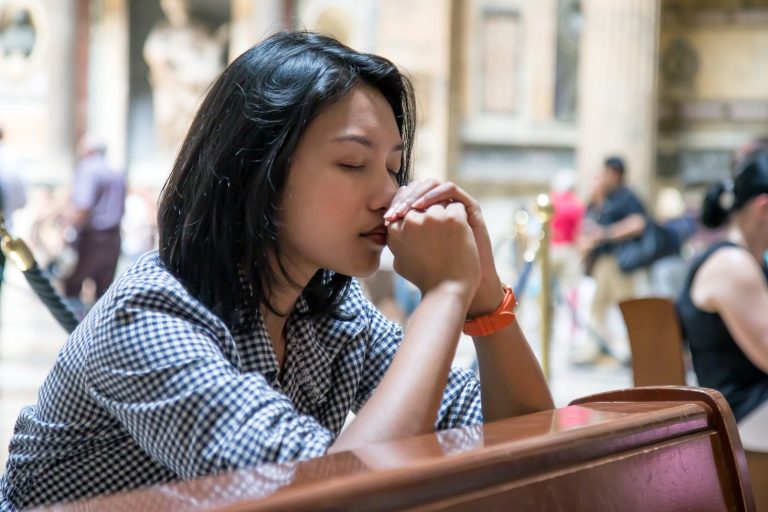 Sometimes when you pray you may not feel you are getting results. You repeat the same prayer over and over, wondering why you are not receiving an answer. Days may pass, even months or years, and still it seems as though nothing is happening. That's when it's important to understand that you are engaged in a war. You are "not fighting against flesh-and-blood enemies, but against evil rulers and authorities of the unseen world, against mighty powers in this dark world, and against evil spirits in the heavenly places" (Ephesians 6:12).
Thankfully, you are not defenceless. You must fight with every weapon at your disposal…and you have some great ones. In fact, God provided you with three that guarantee results.
The Name of Jesus

When you pray in the Name of Jesus, you are identifying with the Son of God. It's as if He is the One praying. Sounds too good to be true, doesn't it? But Jesus told His disciples, "You can ask for anything in my name, and I will do it, so that the Son can bring glory to the Father. Yes, ask me for anything in my name, and I will do it!" (John 14:13-14). He was giving His followers—that includes you—His authority…and that's a lot! "Jesus came and told his disciples, "I have been given all authority in heaven and on earth'" (Matthew 28:18). Jesus is the Son of the Almighty, omnipotent, omnipresent God, and He has given authority to you.

The Word of God

The Bible is God's final word. It contains His promises as well as insight into His character. You can stand and rely on it. As you pray, find promises from God's Word. Speak them out. Pray them. Trust that they are truer than how you feel or what people around you say. You can trust that God will be faithful to uphold His Word because He wrote in it: "Every word of God proves true" (Proverbs 30:5). Consequently, if you are His child, He will remain true to you, too.

Holy Spirit

The Holy Spirit is your comforter, and He is also your helper. When you pray in the spirit, or in tongues, the Holy Spirit helps you pray as you are supposed to pray (Romans 8:26). He understands that there is a war rageing around you, and He helps you fight that battle even though you can't see it with your human eyes.
Second Corinthians 10:4 reminds you that you have "God's mighty weapons" at your disposal. As you continue to pray for your breakthrough, rest knowing that God has given you powerful weapons to overcome every scheme of the enemy that tries to keep you down. Don't give up. Remain faithful in your prayers, knowing that you are in a battle Jesus has already won!