28 Verses About Thoughts and the Mind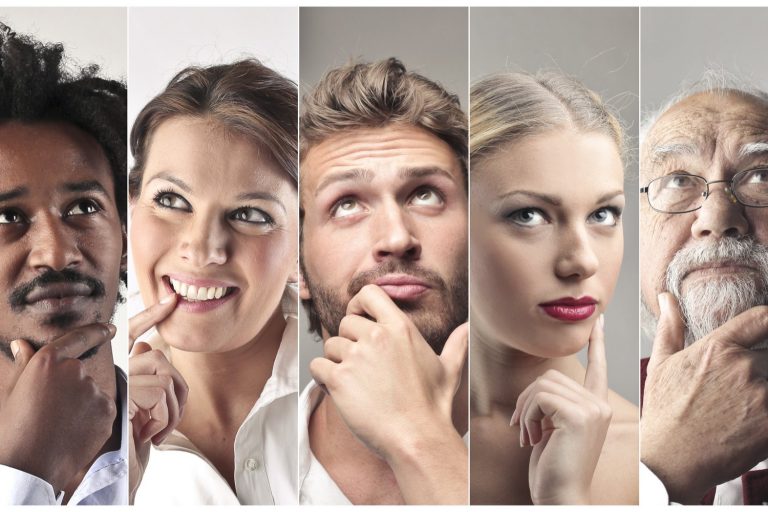 Your thoughts have power. Thoughts in line with the Word of God will protect you—spirit, soul and body. Negative thoughts will cost you dearly in the same areas.
It may not seem like it, but when it comes to the thoughts we think—we have a choice. Thoughts can come into your mind from all sides, but you can choose what will stay and what you will cast out.
According to Dr. Caroline Leaf, toxic thoughts—such as stress, worry, fear, anger and unforgiveness—actually cause damage to the brain. Chemicals are released into the brain, causing chaos and damage. Those toxic thoughts can cause a loss of sleep or of the ability to do your job right, physical illness and more.
In a spiritual sense, those toxic thoughts connect you to the curse. But when you guard your mind and your thoughts, and keep yourself in an attitude of faith, praise, thanksgiving and truth, you come over to healing, deliverance and victory.
The Bible is clear about the power of the mind and the power of our thoughts. If you haven't focused on taking every thought captive, guarding your heart and mind, and watching what you think and say, now is the time! Begin today with these 28 verses about thoughts and the mind.
Note: All scriptures are referenced in the English Standard Version of the Bible.
Isaiah 26:3

"You keep him in perfect peace whose mind is stayed on you, because he trusts in you."

Isaiah 43:18

"Remember not the former things, nor consider the things of old."

Psalm 19:14

"Let the words of my mouth and the meditation of my heart be acceptable in your sight, O Lord, my rock and my redeemer."

Psalm 94:11

"The Lord—knows the thoughts of man, that they are but a breath."

Psalm 139:23-24

"Search me, O God, and know my heart! Try me and know my thoughts! And see if there be any grievous way in me, and lead me in the way everlasting!"

Proverbs 3:5

"Trust in the Lord with all your heart, and do not lean on your own understanding."

Proverbs 4:23

"Keep your heart with all vigilance, for from it flow the springs of life."

Proverbs 17:22

"A joyful heart is good medicine, but a crushed spirit dries up the bones."

Matthew 6:25

"Therefore I tell you, do not be anxious about your life, what you will eat or what you will drink, nor about your body, what you will put on. Is not life more than food, and the body more than clothing?"

Matthew 22:37

"And he said to him, 'You shall love the Lord your God with all your heart and with all your soul and with all your mind.'"

Mark 7:21-22

"For from within, out of the heart of man, come evil thoughts, sexual immorality, theft, murder, adultery, coveting, wickedness, deceit, sensuality, envy, slander, pride, foolishness."

Mark 12:30

"And you shall love the Lord your God with all your heart and with all your soul and with all your mind and with all your strength."

Romans 7:23

"But I see in my members another law wageing war against the law of my mind and making me captive to the law of sin that dwells in my members."

Romans 7:25

"Thanks be to God through Jesus Christ our Lord! So then, I myself serve the law of God with my mind, but with my flesh I serve the law of sin."

Romans 8:6

"For to set the mind on the flesh is death, but to set the mind on the Spirit is life and peace."

Romans 12:2

"Do not be conformed to this world, but be transformed by the renewal of your mind, that by testing you may discern what is the will of God, what is good and acceptable and perfect."

Romans 12:3

"For by the grace given to me I say to everyone among you not to think of himself more highly than he ought to think, but to think with sober judgement, each according to the measure of faith that God has assigned."

1 Corinthians 2:11

"For who knows a person's thoughts except the spirit of that person, which is in him? So also no one comprehends the thoughts of God except the Spirit of God.

1 Corinthians 2:16

"'For who has understood the mind of the Lord so as to instruct him?' But we have the mind of Christ."

2 Corinthians 10:5

"We destroy arguments and every lofty opinion raised against the knowledge of God, and take every thought captive to obey Christ."

Ephesians 4:23

"And to be renewed in the spirit of your minds."

Philippians 2:5

"Have this mind among yourselves, which is yours in Christ Jesus."

Philippians 4:6-7

"Do not be anxious about anything, but in everything by prayer and supplication with thanksgiving let your requests be made known to God. And the peace of God, which surpasses all understanding, will guard your hearts and your minds in Christ Jesus."

Philippians 4:8-9

"Finally, brothers, whatever is true, whatever is honourable, whatever is just, whatever is pure, whatever is lovely, whatever is commendable, if there is any excellence, if there is anything worthy of praise, think about these things. What you have learnt and received and heard and seen in me—practice these things, and the God of peace will be with you.

Colossians 3:2

"Set your minds on things that are above, not on things that are on earth."

2 Timothy 1:7

"For God gave us a spirit not of fear but of power and love and self-control."

James 1:8

"He is a double-minded man, unstable in all his ways."

1 Peter 1:13

"Therefore, preparing your minds for action, and being sober-minded, set your hope fully on the grace that will be brought to you at the revelation of Jesus Christ."
When you renew your mind to the fact that your thoughts matter, you will begin to detox your brain, and switch over from fear, worry and anger to power, love and a sound mind. Begin today to be intentional about paying attention to every single thought that comes into your mind. Keep the good, take the bad captive, and keep your mind fixed on God. Your life and faith will go to a new level!
Watch as Kenneth Copeland teaches you why negative thoughts cost you something.
Learn more about how to think, learn and succeed God's way by watching Kenneth and Gloria Copeland and Dr. Caroline Leaf on the Believer's Voice of Victory broadcasts this week. Watch on kcm.org.au or Victory Channel®via Dish®Channel 265, Roku®, Apple TV® (4th Generation), Amazon Fire TV and YouTube®.