How to Receive Revelation Knowledge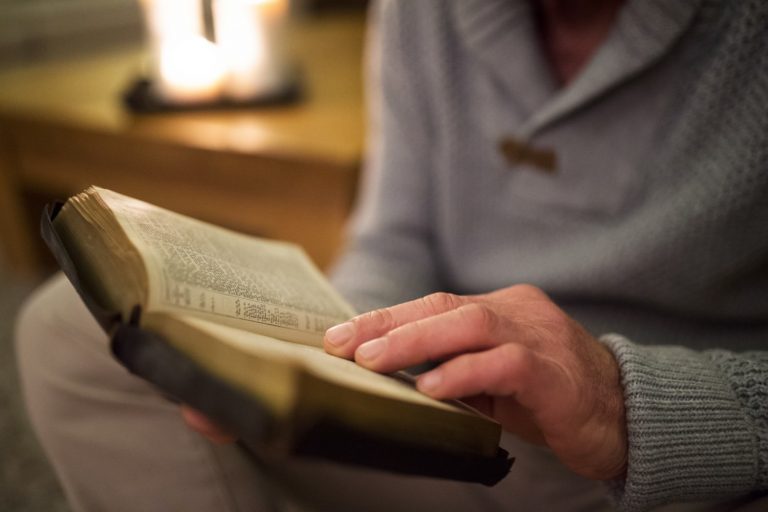 When you read the Bible, it can change your life. Why then do so many read page after page and never see the breakthrough they need? Many times, it's because they're approaching God's Word from what they see and feel instead of allowing the Holy Spirit to reveal the truth directly to their spirits—and then to their minds.
If you want to receive all you can from the Lord during your Bible study time, you'll need to set yourself in the position to receive revelation knowledge. Here are five proven steps you can follow, to hear from the Lord when you read His Word and receive the life-changing truth He has just for you.
To receive revelation knowledge, read a scripture several times.

When a verse or a passage piques your interest, stop and meditate on it (Joshua 1:8). Read it once…twice…again and again. Let each word linger in your spirit. As you do, let the words roll around in your mind and spirit and allow them to take on powerful, personal meaning.

To receive revelation knowledge, ask God to reveal the meaning of specific scriptures to you.

James 1:5 states, "If you need wisdom, ask our generous God, and he will give it to you. He will not rebuke you for asking." God delights in your asking questions. Take time to pray and ask the Lord exactly what a scripture means, both in the context of the passage and to your life, today.

To receive revelation knowledge, listen for God to speak to you.

After you've prayed and asked God for wisdom, quiet yourself, and listen for Him to speak directly to you. "Be still, and know that I am God!" says Psalm 46:10. In stillness, you can hear Him directing you, guiding you, and allowing you to know Him and His Word better than ever.

To receive revelation knowledge, give God thanks.

As you hear the still, small voice of the Lord speak to you (1 Kings 19:12), give Him thanks and "enter His gates" (Psalm 100:4, NASB). Giving thanks to the Lord by faith puts your heart in a position to receive the specific word He has just for you.

To receive revelation knowledge, put the word you receive into action.

"Faith by itself," says James 2:17, "if it does not have works, is dead" (NKJV). Revelation knowledge can open your eyes and give you pause, but you must make it an active part of your life—and put whatever the Lord speaks to you into practice, if you want it to truly make a change in your life.
One of Gloria Copeland's favourite phrases is, "One word from God can change your life forever!" And it can—when you receive the revelation knowledge He has for you. Read the Word, pray, listen, give thanks and put the Word into action. When you do, your life will never…ever…be the same again!