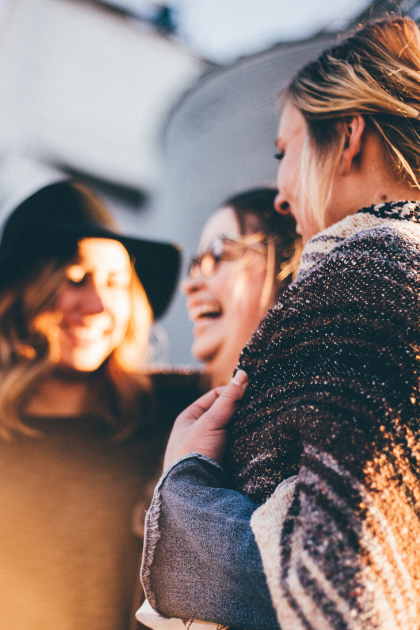 Advancing God's Kingdom requires a heart and resource connection; a covenant partnership. Kingdom Partnership is working together — voicing the truth, living the victory, and ministering about the life-changing power of the gospel. It is periodically sowing financial seeds for Kingdoms work because Apostle Paul writes in Ephesians 4:16 "Dependent on Him, the whole body – its various parts closely fitting and firmly adhering to one another" (Richard Weymouth's modern translation of The New Testimony). Here, The WORD says we are blessed by association because in heaven we are fitly joined together as one body.
The Blessing of Covenant Partnership
Throughout the Bible we see covenant partnerships work within a heart and resource connection. Again, covenant partnerships began at Creation when God made man His covenant partner to work with Him (Genesis 1:26). The blessings of covenant partnerships of all who sow into Kingdom work are abundant! In Genesis Chapter 14 we see Abrams covenant partnership with God. After defeating the king of Sodom and rescuing his nephew Lot, Abram met the king of Sodom, and Melchizedek the king of Salem – and a priest of God Most High – in Shaveh (the King's Valley).
There, Melchizedek blessed Abram and offered wine and bread to him and his men. Abram in return gave Melchizedek a tenth of all the goods he recovered. However, the king of Sodom wanted Abram to return the people he rescued and keep the goods he recovered. Abram replied to the king of Sodom, "I solemnly swear to the Lord, God Most High, Creator of heaven and earth, that I will not take so much as a single thread or sandal thong from what belongs to you. Otherwise you might say, 'I am the one who made Abram rich.' (Genesis 14:20-23 NLT)
In the very first verse of the next chapter we see God honour Abram's faithfulness. He appeared in a vision saying "Do not fear, Abram. I am you shield, your exceedingly great reward" (Genesis 15:1 MEV). All throughout the bible we see the faithful sowing of resources and the abundant outpouring of blessings.
Covenant Partnerships with Prophets
It is important to understand covenant partnership as God promised through Apostle Paul's ministry. The Philippian Church financially sowed into Paul, so Paul told the Philippians church "My God shall supply all your need, according to His riches in glory by Christ Jesus" (Philippians 4:13-19), Paul was saying God will meet your needs on the level of an apostle, because when you partner with a prophet you receive a prophet's reward (Matthew 10:41).
Many years ago Brother Copeland and Gloria answered an unction to sow $10 every month into Oral Roberts Ministry. As Apostle Paul says in Ephesians heaven recognises us as one. Your partnership blessings are tied to the blessings of Oral Roberts, and the blessing of the Apostle Paul, and the blessing of Abraham; it is all seen in Heaven as one covenant partnership.
Covenant Partnership in Action
The blessings of a covenant partnership are abundant in Jesus name, but what does Covenant Partnership in action look like? One of the Bibles biggest themes is God's faithfulness to the Jews and calling them back to the land of Israel (Jeremiah 31:10).The relocation of Jews to their homeland is known as Aliyah. As believers one of the biggest things we can do for God is help Him with this project.
This year Kenneth Copeland Ministries (KCM) and Eagle Mountain International Church (EMIC) in partnership with YOU — everyone who has sowed a financial seed of partnership — have connected heart and resources for the Kingdoms cause in Aliyah. In July we assisted 50 Jewish people living in France to make Aliyah to Israel during a pandemic . Watch KCM's Liaison to the Jewish Community, Julie Sironi, shares the miraculous way God worked to make this a reality.
God's Biggest Project
In October KCM and EMIC, teamed up with Karen Hayesod United Israel Appeal and The Jewish Agency For Israel to bring about 100 young immigrants from Ukraine to Israel. The much-anticipated Aliyah flight arrived at Ben Gurion International Airport in Tel Aviv the evening of Oct. 6 and received a warm welcome home from supporters. These new immigrants will be integrated into a variety of Jewish agency absorption and education programs throughout Israel, and they will begin to learn Hebrew as they start their new lives.
Notably, this miraculous immigration took place during the same week as leaders from Israel and around the world marked the 80th anniversary of the Babyn Yar massacre, the mass shootings in which more than 33,000 Jews from Kiev were murdered by the Nazis. Since January 2021, more than 2,000 immigrants from Ukraine made Aliyah to Israel.
Reaching out to the people of Israel is God's heart, and therefore, our heart. This is His faithfulness at work, and whatever you sow reaps a harvest for His Kingdom because you are a covenant partner. Click the link to learn more about the Power of Covenant Partnership or call us on +(61) 07 3343 7777.
Watch Brother Copeland and Professor Greg Stephens teach on the redemptive quality of covenant partnership
© 1997-2022 Eagle Mountain International Church Inc. Aka Kenneth Copeland Ministries. All Rights Reserved.