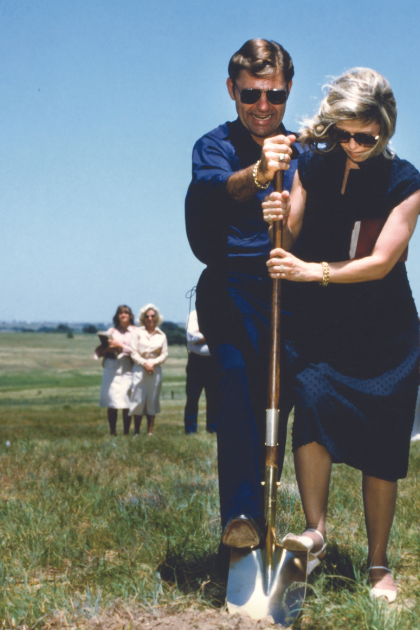 When God decides to create something, He calls "things which be not as though they were" (Romans 4:17). So, it's no surprise that the first time He spoke to Kenneth Copeland about "The Revival Capital of the World®," no such place existed.
Today, instead of being a vision that can only be seen through the eyes of faith, The Revival Capital of the World continues to grow into a visible, material reality.
Even with all that's being accomplished, there's more to be done and less time left to finish it. As Brother Copeland said 43 years ago when he first announced the vision for The Revival Capital, "The end of this age is staring us in the face. Jesus is coming so soon! There is no time for compromise in any form.