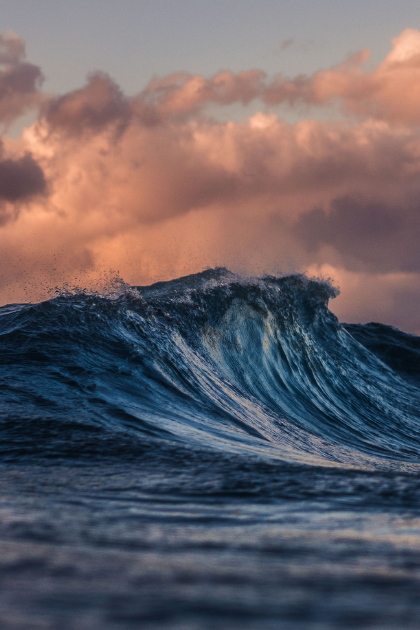 On August 7, 2021 at the Southwest Believers Convention, Brother Copeland received a prophecy for a great financial wave:
"A great financial wave is coming to the Body of Christ. Ideas that are My ideas," saith The LORD, "are coming. If My people called by My Name will seek Me and seek My face for ideas that help people and serve people, I will BLESS those ideas and turn them in. I will bless those ideas and I will turn them into magnificent fortunes if they will listen to Me, so that they cannot only BLESS the Body of Christ but BLESS mankind.
"I am interested in that," saith The LORD. "I am interested in that. I want to do that. And I would a whole lot rather BLESS My people than someone else. Because if My people are BLESSED, then they can win someone else. And it's time for that. In fact, it's past time," saith The LORD. "And in times past I have been grieved over this, but it's coming and it's coming very, very soon. It will begin this year and it will flow on into next year with great, great results, and great outpourings of financial BLESSING to My people," saith God.
Gods Will is Prosperity
In the beginning God made sure Adam lacked no good thing. In creation Adam only knew abundance. God created man in His image and blessed him – empowering him in prosperity. God's blessing is an authority of abundance, the evil one is the author of poverty, and he deceived God's perfect creation into poverty. The consequence of Adam's high treason against God was sin, sickness, lack and poverty. God's original plan for prosperity does not change. God restored His will of prosperity in the blood covenant He entered into with Abraham. In Genesis 17: 7 God tells Abraham "…I will establish My covenant between Me and you and your descendants after you in their generations, for an everlasting covenant…"
Here, establish means: to settle or fix on a permanent basis. God blessed Abraham and reminded us His covenant is unalterable and generational. Abraham believed God despite his reality because prosperity is in the kingdom and not the natural. His faith was the key that unlocked the covenant blessing. It takes faith to establish the covenant, and Abrahams faith allowed God to establish the promise in his life. In order for the seed of Abraham to share the promise of prosperity, the seed must share the faith of Abraham. Gloria Copeland says: the blessing of the covenant cannot be stopped in the life of an heir of Abraham as long as he keeps the covenant – obeys God and believes that He is able to perform the covenant in his life. God operates by promises; we must believe God's promises. We must keep His covenant.
God Is My Source
We must get our eyes off our limited resources and refocus them on the real Source of our unlimited supply: ALMIGHTY GOD AND HIS WORD.
A few years ago, the Lord gave a powerful word to Brother Copeland, saying:
Don't look to the government for your supply.
Don't look to other people for your supply.
Pastors, don't look to your congregation for your supply.
Jesus is the source and THE WORD is our supply.
Make these words personal! Hold them to your heart and allow them to leak from your lips. Fix your faith on the supply. Let it guide your search for the Source. Pastor George Pearsons says "The source of something is its point of origin. It's the beginning place where something can be traced back to." 1 Corinthians 8:6 reminds us that "..for us there is [only] one God, the Father, Who is the Source of all things…" (AMPC).
God has a covenant determination and passion to find His covenant people and proper them beyond their greatest imagination. it is an undying convenient devotion that propels Him to extend Himself to us with everything He is and with everything He has. Download this study guide and stay connected to the Source of your great financial wave.
Watch Pastor George Pearsons and Gloria Copeland share on God's will to prosper you and bless you abundantly.
Copyright © 1997-2022 Eagle Mountain International Church Inc. aka Kenneth Copeland Ministries – All rights reserved.