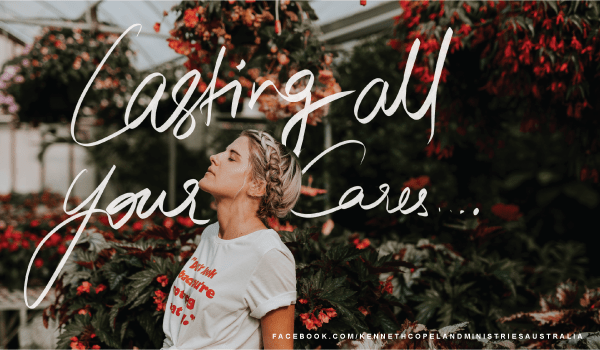 MY FAITH IS IN GOD'S WORD, AND I DECLARE PHILIPPIANS 4.6-9, 13, 19:
I am not anxious about anything, but in every situation, by prayer and petition, with thanksgiving, I present my requests to God. And the peace of God, which transcends all understanding will guard my heart and my mind in Christ Jesus. As a child of God, whatever is true, noble, right, pure, lovely and admirable – if anything is excellent or praiseworthy – I think about those things.
Whatever I have learned, received, heard or seen from God's WORD, I put into practice. And the God of peace guards my heart and mind through Christ Jesus.
I CAN DO ALL THINGS THROUGH CHRIST WHICH STRENGTHENS ME. AND MY GOD WILL MY NEEDS ACCORDING TO HIS RICHES IN GLORY BY CHRIST JESUS!
Copyright © 1997-2020 Eagle Mountain International Church Inc. aka Kenneth Copeland Ministries – All rights reserved.