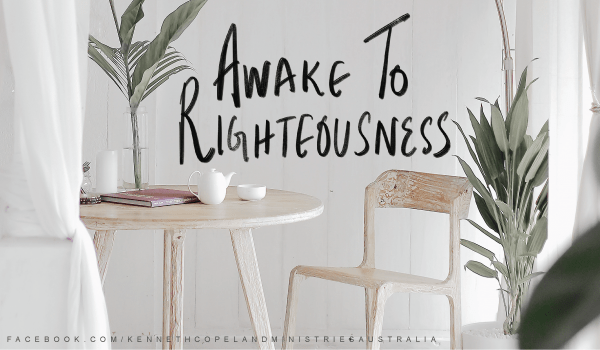 For he hath made him to be sin for us, who knew no sin; that we may be made the righteousness of God in Him. (2 Corinthians 5.21)
Remember the Blood! Use it! Remember the Name! Use it!
1 – Jesus is my Saviour. I have been made righteous!
2- Jesus became my sin and made me the righteousness of God! (2 Corinthians 5.21)
3- I am born again of the incorruptible seed of The WORD of God! 91 Peter 1.23)
4 – I am cleansed by the blood and the Name of Jesus (Hebrews 9.14)
5 – I am conscious of only the righteousness within me.
6 – I have received God's abundance of grace, and the gift of righteousness reigns in my life by Jesus Christ! (Romans 5.17)
7 – Any sin in my life is covered by righteous when I confess it, believe the forgiveness of God and receive His calling! (1 John 1.9)
Copyright © 1997-2019 Eagle Mountain International Church Inc. aka Kenneth Copeland Ministries – All rights reserved.