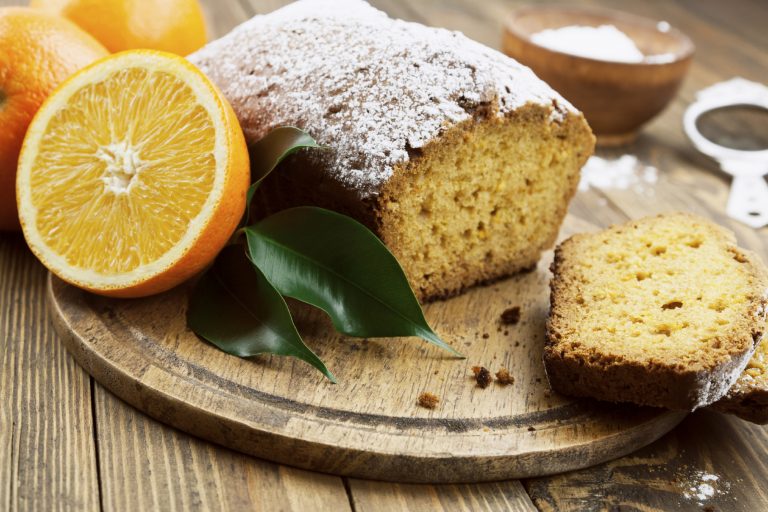 Spring has sprung here in Australia, so we thought we'd bring you a little baking inspiration this season. Everybody enjoys a good cake, so why not take a break from your spring cleaning and try out an office favourite, this delicious Flourless Orange Cake which has no butter or oil, no flour and is gluten free! It will definitely have your family & friends coming back for more!
INGREDIENTS
250 grams of cooked (whole) oranges. * You can cook up to four to five oranges at a time and measure out 250g lots and put in the freezer for the next cake. You will make this cake time and time again and this saves cooking oranges each time.
6 egg
250 grams Castor Sugar
250 g Almond Meal
1 tsp baking powder
METHOD
Place whole oranges in a saucepan of water, cover and simmer gently for two hours.* Set aside to cool.
Cut oranges into quarters and remove seeds. Puree oranges together with the skin in a food processor. Measure out 250g of the pulp. This step is essential so the cake is not too mushy and will set.
Beat eggs and sugar until thick and pale. Fold in combined almond meal, baking powder and orange pulp.
Pour into a greased and floured 20cm springform (can use oil spray) and bake at 180 for 30 to 40 minutes or until cooked when tested with a skewer.
Cool in the tin.
If desired, serve with orange slices, or cream cheese icing.
ENJOY!