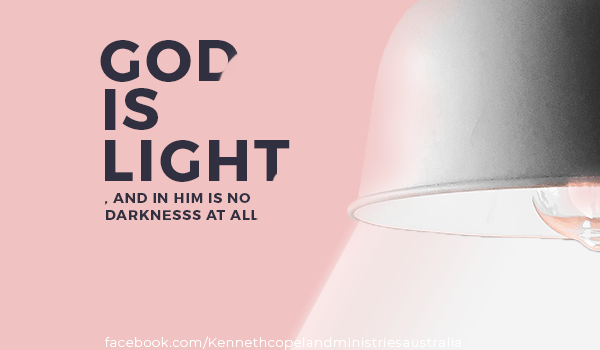 I AM A CHILD OF LOVE AND LIGHT.
GOD IS LIGHT – In Him is NO DARKNESS.
GOD IS LIFE – In Him is NO DEATH
GOD IS LOVE – In Him is NO HATE
I walk in the Light and the Love of God. In every difficult situation and trial, I CONSIDER The LORD and what He has done for me!
1997 – 2020 Eagle Mountain International Church Inc. aka Kenneth Copeland Ministries. All rights reserved. Terms of Use. Privacy Policy.