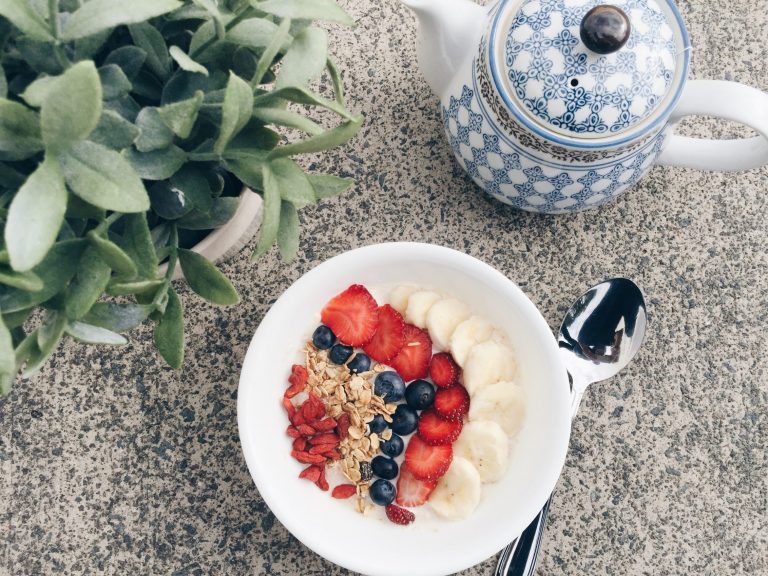 In Australia spring is well & truly here, so we thought we'd bring you a little inspiration, with something healthy & delicious for this season. Breakfast is the most important meal of the day, so why not try out this easy recipe that the whole family will love!
3/4 cup milk
1 cup uncooked oatmeal (old-fashioned or quick-cooking)
1/2 cup Vanilla or any flavoured yoghurt
1/2 small banana
2 Tbsp goji berries
2 Tbsp Granola
Any other fruit of choice to use as topping
METHOD – Combine oats, milk and yoghurt in a bowl or container and leave in the fridge overnight. Place oats mixture in a bowl and add a splash of water & stir. Top with topping of your choice including fruit, granola, coconut flakes, nuts etc.
Copyright © 1997-2021 Eagle Mountain International Church Inc. aka Kenneth Copeland Ministries – All rights reserved.