Really Live Through Jesus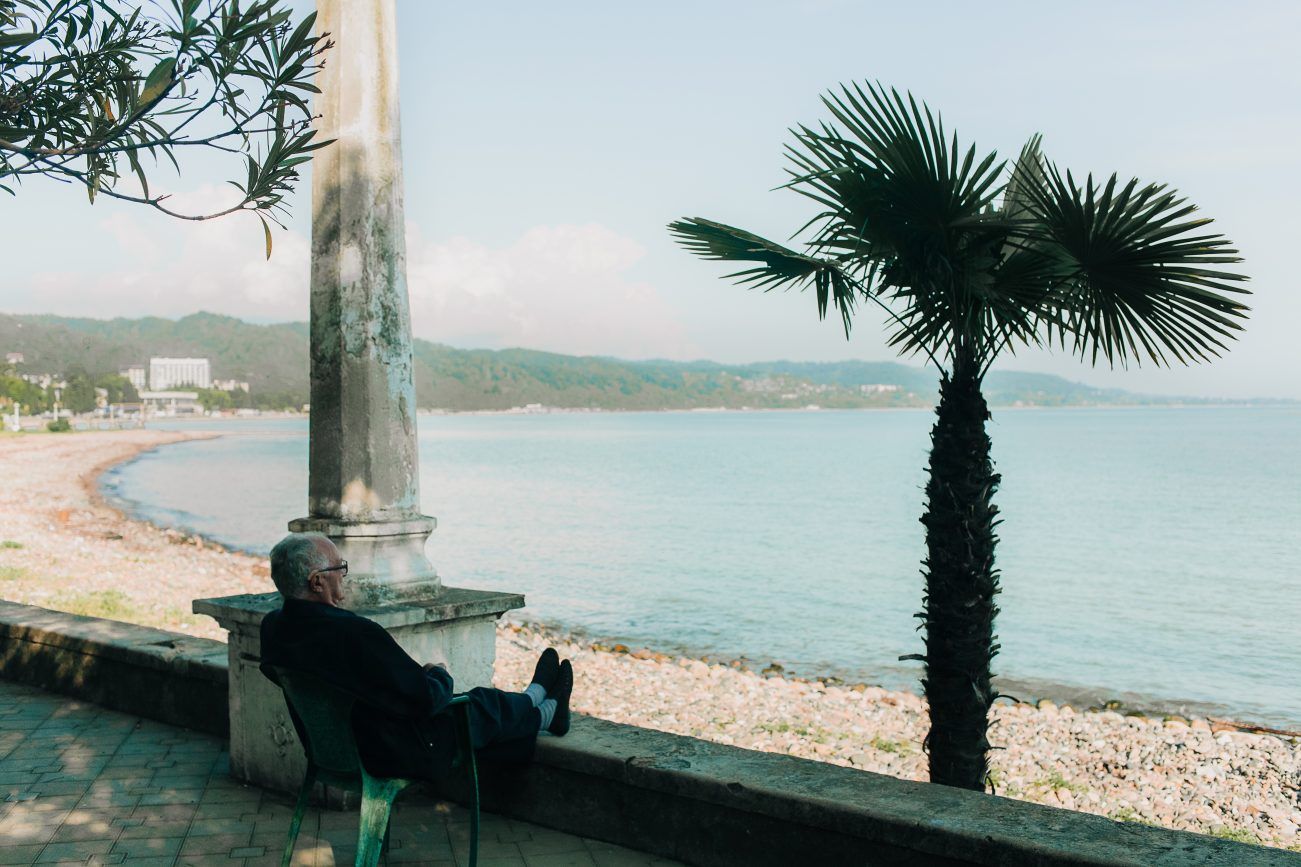 While ministering in the Far East in 2007, Gloria and I met an extremely successful pastor and businessman from unusually humble beginnings. This man had started out peddling toilet paper from a bicycle-truck for a living. Now in most Western economies, that does not sound like a career with much of a future. But where this man was born and raised, you earned a living doing whatever your father did. He did what his father did, who did what his father did, and so on. "That's what I did, and what I had planned to do the rest of my life," he told us, pointing to one of the several bikes with carrier boxes his family had used to transport and sell goods. "That's what I thought even after I found out about Jesus and made Him Lord of my life. I was satisfied, from what I'd been told, that if you made Jesus the Lord of your life, then you'd get poorer the rest of your life." Then something happened. He found out about the word of faith. He got hold of our books and tapes, and some books by Kenneth Hagin, and began to learn who he really was in Christ Jesus. He found out about the privileges and rights available to him as a joint heir with  Christ. We rejoiced with him as he showed us a picture of the latest of several new homes. Today, he owns several businesses and is an overseer — or bishop — to an unknown number of churches representing more than a million people. By every definition, he has become a prosperous man— one who has the ability to use the power of God to meet any need: spirit, soul or body. To prosper means "to be able to meet any need that exists in humanity with the power of God, and meet it to overflowing abundance." This is not an American doctrine. It is God's goodness at work. It is a law that works the same for anyone, anytime. It is THE BLESSING in action. This powerful man of God has learned to live through Christ.
Designed to Live Through Christ
This man has discovered what the Apostle John wrote about in his first epistle: "In this was manifested the love of God toward us, because that God sent his only begotten Son into the world, that we might live through him" (1 John 4:9). That is an absolutely outstanding statement. It means anyone on this planet can live in and become a distributor of THE BLESSING, if he or she will learn the secret of living through Christ. Not just enjoying the blessings, but living in the reality of THE BLESSING — God's original, never-changing dream He first spoke to Adam: "Be fruitful … multiply … replenish … subdue … and have dominion …" (Genesis 1:28) as vessels of Love in action. In recent years, the Body of Christ has gained some understanding of what living through Jesus means. Living through Jesus means much more than receiving eternal life through Him. For a long time, that's the only thing I thought 1 John 4:9 referred to. I thought, Yes, through Jesus we became born again and received eternal life. That is what it means to live through Him. But there is so much more to it! Think about what it means to live through someone else. Imagine a child
born to parents who absolutely do not want him — who just walk off and leave him at the mercy of the hospital. The doctors, nurses and administrative staff don't even know the child's name. That child has no life — no heritage, nurture or connection with his natural parents. No parents. No family. No one to love, comfort, teach and help him through life. Then a loving, Christian couple finds out about this little fellow and adopts him. They lavish their love on him, withholding nothing. The moment those covenant adoption papers are signed, for all practical and legal purposes, that baby has been "reborn." He has a new name, and with it an inheritance and a future. Now he is living his life "through" his new parents, their heritage and provision. Through them, he is given every opportunity to live and dream and have the spiritual, emotional and physical provision to fulfil a destiny he could never have dreamed of. As born-again believers, you and I have been given totally new lives through Jesus. And just as with that adopted child, it all starts for us with a completely new name. We are called by the Name of Jesus — the new name Hebrews 1:4 says "he hath by inheritance obtained" — a name that is "a more excellent name than [the angels]." The Apostle Paul called it the "name which is above every name" (Philippians 2:9). That is the name by
which you and I are called (Ephesians 3:14-15). We live through the authority and benefits of the Name of Jesus. We are joint heirs with the One who has been appointed "heir of all things" (Hebrews 1:2; Romans 8:16-17). That is blessing beyond measure!
Priests Under His Priesthood
In His Name is His authority and ministry to us as Lord. But what we are just beginning to understand in more fullness is His ministry to us as High Priest. Look at how Hebrews describes Jesus' ministry to us both as Lord and High Priest: Forasmuch then as the children are partakers of flesh and blood, he also himself likewise took part of the same; that through death he might destroy him that had the power of death, that is, the devil; and deliver them who through fear of death were all their lifetime subject to bondage. For verily he took not on him the nature of angels; but he took on him the seed of Abraham. Wherefore in all things it behoved him to be made like unto his brethren, that he might be a merciful and faithful high priest in things pertaining to God, to make reconciliation for the sins of the people. For in that he himself hath suffered being tempted, he is able to succour [help, aid and assist] them that are tempted. Wherefore, holy brethren, partakers of the heavenly calling, consider the Apostle and High Priest of our profession, Christ Jesus … (Hebrews 2:14-18, 3:1). Jesus destroyed the power of death Satan had used as a weapon against man, delivering us from the bondage that came from the fear of death. Then as the merciful and faithful High Priest, He made reconciliation for our sins. Jesus is not just Lord over the curse, He is also High Priest over THE BLESSING! He is the One who administers THE BLESSING without measure to every man, woman and child who will by faith allow Him. The Apostle Peter wrote that as born-again believers we are "a royal priesthood" (1 Peter 2:9). We are priests under the priesthood of our High Priest. The Apostle John said Jesus has "made us kings and priests unto God" (Revelation 1:5-6). So how do we start living through the high priestly ministry of Jesus? By doing what Hebrews 3:1 instructs: "Consider the Apostle and High Priest of our profession, Christ Jesus." In other words, consider what it means that Jesus is High Priest of our profession. The word translated profession here means "saying the same thing." In this verse, it could be translated confession. Think about this in terms of how we use the term professional. A professional is someone who gets paid for what he does, such as a doctor, lawyer, teacher, athlete or businessman. We could say someone's profession is how he earns a living — his method of receiving, gaining, adding to his life. Most believers either have jobs, are believing for jobs, or are believing forbetter jobs. But let me ask you this: Is the believer's occupation his primary way of receiving his needs met and adding to his life? No. That is the role of faith. The truth is, you receive all those things — salvation, healing, the meeting of emotional and financial needs—by faith through Christ. Jesus is High Priest of our profession — our words of faith. That is how THE BLESSING comes in and on us, and that is how we walk out the fullness of it. We are faith professionals! And as faith professionals, we recognise that Jesus is not appointed High Priest over just the words that come out of our mouths. He is appointed and anointed to be High Priest over God's Word in our hearts and in our mouths — our saying in faith "the same thing" He has already said. Hebrews 3:2 says He was "faithful to him that appointed him," and Hebrews 1:3 says He upholds all things by the word of His power. To be upheld by His ministry as high priest, get on the Word. Speak it. Stand on it. Don't let it depart from your mouth.
What Words Are You Giving Him?
His role as High Priest of our confession gives us an indication of what kind of words He's upholding when we speak. For one thing, He is not High Priest over words of fear, words of doubt or words of unbelief. We already read in Hebrews 2:14-16 that through death, Jesus destroyed the one that had the power of death and delivered us who were in bondage to the fear of death and every fear that proceeds from it. That is His ministry as Lord. Verse 17 tells us why He did it: "In all things it behoved him to be made like unto his brethren, that he might be a merciful and faithful high priest in things pertaining to God, to make reconciliation for the sins of the people." Did you get that? Not only is Jesus High Priest over our words, He is also High Priest over things pertaining to God's plan of reconciling us to Himself. From the moment man fell in the Garden of Eden, God's plan was always to get THE BLESSING back to the highest object of His creation. He entrusted that to His own Son. Christ has "redeemed us from the curse of the law, being made a curse for us: for it is written, Cursed is every one that hangeth on a tree: that the blessing of Abraham might come on the Gentiles (or come on the rest of us)…" (Galatians 3:13-14). How? "… through Jesus Christ." Through the high priestly ministry of Jesus — anointed and appointed to bring to pass THE BLESSING of God in our hearts and out our mouths – we are released to take God's love to every corner of this earth. That is why it is so important we "hold fast our profession" (Hebrews 4:14). Like I said, if you are going to be upheld by the ministry of Jesus, you must get into God's Word and put His words in your mouth. Those are the words He has sworn to the Father He would uphold. He can't uphold words of fear and self-pity. If He did, most of us would be broke or dead in no time at all. Our negative confessions would require Him to do something outside the boundaries of what He's anointed and called to do. He also cannot uphold words that would have Him redo what He has already accomplished as Lord. Don't beg Him to do what He has already done and already purchased for us by the stripes on His back and His victory over death and hell. Instead, declare His authority and victory over things that proceed from death and fear. Jesus is Lord over sin and death, and He is High Priest over the law of the spirit of life (Romans 8:2). He is Lord over fear, He is High Priest over faith. He is Lord over sickness and disease, and High Priest over divine healing and health. He is Lord over poverty and High Priest over prospering in God in all ways of life. Move beyond those crisis cries of "Lord, help me!" and enter in to His ministry of releasing THE BLESSING as High Priest of our confession. As High Priest, He is the minister — or administrator — of all things pertaining to THE BLESSING for you and for me. Jesus is High Priest over those words God first spoke to Adam: "Be fruitful, and multiply, and replenish the earth, and subdue it: and have dominion …" (Genesis 1:28). He is High Priest over those same words spoken in covenant by God and through the high priest Melchizedek concerning Abraham: "And he blessed him, and said, Blessed be Abram of the most high God, possessor of heaven and earth" (Genesis 14:19), "… all the nations of the earth shall be blessed in him" (Genesis 18:18). And as High Priest, Jesus is making that same covenant promise come to pass in the life of every believer who will receive it.
Ministers to His World
We are not called primarily to minister to ourselves or to get our needs met. Jesus has made us "kings and priests unto God and his
Father" (Revelation 1:6). We have the same calling, the same anointing, the same name — everything — Jesus has on Him. We are called as priests unto Him. In His Name and in Him, we have His authority over death, so we lord over sickness. We lord over disease. And that is not in ourselves, but in His lordship. As priests under His priesthood, we are called — anointed, supplied, empowered — to minister THE BLESSING to others. Letting Jesus manifest Himself in us and through us is our goal in life. Our mission is to take His Love to a lost and dying world; to take His light into places that now are dim and dark; to take His Word into places where ear has never heard what God has in store for those who love Him. We're called to go into all the world, and preach the gospel to every creature. If we lay hands on the sick, they'll recover. When we cast out devils, Jesus will be with us. As we declare what He has said, He will confirm and perform His Word in us. He is High Priest of God's Word spoken in faith out of our mouths. This whole universe is subject to THE BLESSING in the hearts and on the lips of those who will make it their profession. Go. And take the Garden with you. That is really living — through Jesus!
Copyright © 1997-2017 Eagle Mountain International Church Inc. aka Kenneth Copeland Ministries – All rights reserved.