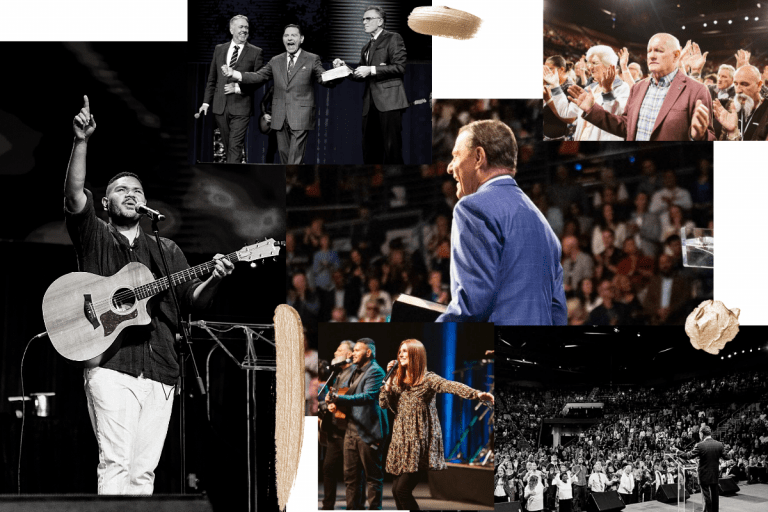 Wow! It has been a whole year since we gathered for the meetings last year!! What a week it was..thousands of faith filled believers, joining in the atmosphere of faith, believing and walking in the victory God has called us to! Together we gathered, encountered God and left changed!!!!
What was your favourite moment from the 2019 Gold Coast Victory Campaign? Share it with us and hashtag #GCVCMEMORIES
Here were just a few of the hundreds of testimonies we received from these meetings:
"I would like to thank you for praying with me about the preparation to bring my Son (diagnosed with autism, but he is healed now in Jesus name!) to the Gold Coast Victory Campaign. Praise God! We went and attended the 3 sessions on Friday night, Saturday morning Healing School and the evening closing session. I thank God for His favour. During the flight, we had good help from the crew, and we met very kind custom officers, and the hotel reception who allowed us to check in early. Even the McDonald's cashier was very patient and the supermarket trip was peaceful and smooth, with helpful workers attended to us. The meeting usher warmly helped us settle down at 2 convenient seats in the main hall, near toilets. During the sessions, my Son enjoyed the praise and worship and songs by bro Copeland. No meltdown, no any health issue, no discomfort. What seemed to be impossible months ago (that my Son could fly to overseas to see bro Copeland and bro Savelle etc) had come to pass. I was hoping to get bro Copeland or bro Savelle to lay hand on my Son, or someone God assigned. At the end of the Healing School, one of the ushers got the local lead pastor to lay hand and spoke wholeness and healing and the mind of Christ into my Son. At the same time, 3 other usher brothers also joined to lay hand on him. That was it. He received it. This was not the first time he had been prayed for, but this time round we took a step of faith to travel from Singapore to Australia. To be in the presence of the anointing. And this time my Son verbally accepted and agreed with the pastor by himself, with understanding. Glory to God for all these precious moments. Thank you Jesus for paying the price to redeem us from every sickness." – SINGAPORE
"Thank you SO much for an amazing Victory Campaign last week! I was SO encouraged by the preaching, meeting like minded brothers and sisters, being prayed for, knowing that I'm prayed for daily as a partner and seeing the love between brother Kenneth Copeland and his granddaughter made me feel part of a loving family. I'm a single parent of 3 teens/young adults (my youngest came with me) facing complex health issues and really needed to be encouraged, so THANK YOU for being faithful and obedient and organising this event, and THANK GOD for this ministry." – AUSTRALIA
"My name is Barry Dunn and my wife and I are Senior Pastors of Rhema Family Church, Whangarei, New Zealand. I just wanted to say thank you for the time and prayers you and your team have put into the campaign. When we became aware of this opportunity a few months back, we as family jumped up on the bed and believed God together for the finances and the means to get over there in the Gold Coast. We sowed and prayed in faith and the way the Lord moved in our lives was unprecedented. We were able to bring all three kids and the grandparents who graciously looked after them for us and stayed in a 5 bedroom holiday home. The conference was excellent and had many of my heroes in the faith in attendance. My spiritual father, Ps Colin, asked me what would've been a highlight and there was too much of God's goodness going on to pinpoint one thing. We were really blessed with the Pearson's ministry to the Leaders, and Ps. Terri's prayer meetings before each session. I also enjoyed seeing Kenneth Copeland so relaxed and enjoying ministering to the people. It really felt like a grandfather sharing to his family." – NEW ZEALAND
Did you know you can go back and re-watch ALL of the sessions that Brother Kenneth and Brother Jerry bought last year. These are life changing, faith-filled teachings readily available for you to access today.
CLICK HERE to watch them now..or save this email in your inbox to remind you to go back and watch them later! 
Copyright © 1997-2022 Eagle Mountain International Church Inc. aka Kenneth Copeland Ministries – All rights reserved.