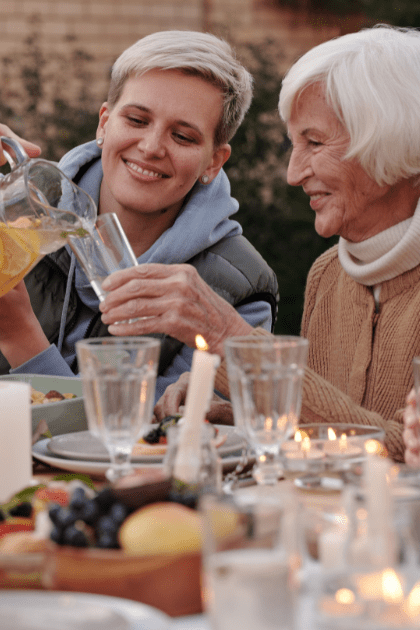 Prophet Isaiah imparts wisdom for the youth to soar on to new heights with renewed faith. In Chapter 40:30-31 (NIV) "Even youths grow tired and weary, and young men stumble and fall. But, those who hope in the Lord will renew their strength. They will soar on wings like eagles. They will run and not grow weary; they will walk and not be faint." When the enemy throws a curveball, Prophet Isaiah says even the most energetic among us can get tired and stumble. But, here's the game-changer – those who place their trust in the Lord will be renewed. They will soar to new heights, run without exhaustion, and walk without fainting.
Renewed Strength Through Faith
Life's path often presents us with trials that test our endurance. Isaiah's wisdom reminds us that youthfulness itself does not exempt us from weariness or stumbling. However, as we place out trust in the Lord, we tap into a wellspring of divine renewal. Proverbs 3:5-6 urges us to "Trust in The LORD with all our your and lean not on your own understanding. In all your ways submit to Him, and He will make your paths straight." This trust is a source of strength that replenishes us even in the face of challenges, and aligns us with the spirit of youthful determination to overcome obstacles.
Soaring To New Heights
Visualise the majestic eagle soaring effortlessly on wind currents, untouched by the earthbound limitations. This imagery resonates with Isaiah's words. It is echoed in Psalm 103:5 "who satisfies your desires with good things so that your youth is renews like the eagle's." The vigour of youth finds a parallel in the soaring eagle. Reminding us that our faith can lift us to heights beyond our wildest dreams. Philippians 4:13 encourages us, "I can do all things through Him who gives me strength." By embracing this promise, we like eagles, can transcend earthly confines and rise above the challenges that seek to hold us down.
Running the Race with Endurance
The journey to righteousness is not sprint! It is a marathon, requiring perseverance and endurance. Hebrew 12:1 inspires us: "therefore, since we are surrounded by such a great cloud of witnesses, let us throw off everything that hinders and the sin that so easily entangles. And let us run with perseverance the race marked out for us." Isaiah's message echoes the sentiment that those who place their hope in The LORD can run without growing weary. Galatians 6:9 further encourages us to "not become weary in doing good, for at the proper time we will reap a harvest if we do not give us." The spirit of youth embodies this resilience, embarking challenges with unwavering faith.
Walking With Unwavering Faith
Walking signifies a deliberate and steadfast journey, much like the path of faith. Proverbs 4:11-12 imparts divine guidance: "I instruct you in the way of wisdom and lead you along straight paths. When you walk, your steps will not be hampered; when you run, you will not stumble." As the Scripture in Isaiah assures us, those who hope in The LORD will walk and not faint. This unwavering faith echoes Hebrews 11:1, "Now faith is confidence in what we hope for and assurance about what we do not see." The youth's journey, rooted in faith, mirrors this confident walk through the enemy's challenges, shining a light for others to follow.
The Faith of Youth
In the timeless verse of Isaiah 40:30-31, we find a reservoir of wisdom and empowerment perfectly suited for the youth of faith. Through the renewal of strength rooted in trust, the exhilarating ascent of soaring on wings of faith, the endurance to run the race set before us, and the unwavering walk of faith, we uncover a blueprint for embracing the fullness of our faith in Christ Jesus. Let us embrace these biblical truths, and allow them to guide our journey with the unwavering energy and resolute faith that define the youth of heart and spirit.