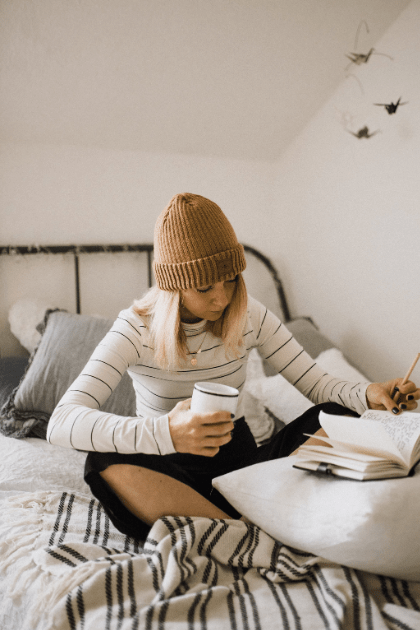 Obedience is transformative because God's word is transformative! It's transformative because The WORD is living – it is not a relic that does not have power. The WORD is alive, active, and actionable today. You can do all things, through Christ (The WORD) who strengthens you (Philippines 9:11). So, what about that vision He put in your heart? Our Heavenly Father has given each of us a unique vision, a divine calling that can transform our lives and the world around us. Let us heed the call, with faith like a mustard seed and hearts ablaze with the fire of His Holy Spirit!
Obedience in the Face of Adversity
This did Noah; according to all that God commanded him, so did he – Genesis 6:22 (KJV)
His plans for you are designed with your unique gifts, talents, and passions in mind. It's a vision that stretches beyond your comfort zone, a vision that calls you to cast aside doubt and fear. But remember, God's vision will often seem impossible, overwhelming, and unattainable to out human understanding. That's when faith steps in, because it is the evidence of things not seen (Hebrew 11:1, NKJV).
Great biblical figures show us that pursing God's vision for your life won't always be a smooth journey. They faced countless trails, tribulations, and opposition, but their unwavering obedience propelled them towards their destinies.
Think about the story of Noah. God gave him a vision to build an ark when there was no rain in sight. The world scoffed, but Noah obeyed. He faced ridicule, doubt, and mockery, but his obedience saved not only his family but all his creation!
When God places a vision in your heart, don't be discouraged by the naysayers of the storms of life. Stand firm in your faith, just as Abraham did when God promised him descendants as numerous as the stars. It seems impossible, but his obedience birthed nations!
Romans 4:20-21 (NIV): "Yet he did not waver through unbelief regarding the promise of God, but was strengthened in his faith and gave glory to God, being fully persuaded that God had power to do what he had promised."
Your Transformative Divine Vision
Where there is no vision, the people perish – Proverbs 29:18 (KJV)
Brothers and sisters, God, in His infinite wisdom and love, impacts visions and dreams to His faithful children. These divine visions are not mere fantasies or fleeting thoughts; they are heavenly mandates, blueprints of His divine plan for our lives. When we embrace these visions and walk in obedience, we set ourselves on a path to fulfilment, blessing, and supernatural favour.
Prophet Jeremiah wrote: "For I know the plans I have for you, declares The LORD, plans for welfare and not for evil, to give you a future and a hope." Jeremiah 29:11 (NIV). God's vision for your life is tailor-made.
Walking in Dominion and Authority
Behold, I gave you the authority to trample on serpents and scorpions, and over all the power of the enemy, and nothing shall by any means hurt you – Luke 10:19 (NKJV)
When we walk in obedience, we activate the supernatural power of God. Just as Jesus healed the sick, raised the dead, and performed miracles, we too can move in the same power. But, it all begins with unwavering obedience to all His call.
Jesus gave the great commission in Mark 16, He said "Go into all the world and preach the gospel to all creation. Whoever believes and is baptised will be saved, but whoever does not believe will be condemned. And these signs will accompany those who believe: In my name, they will drive out demons; they will speak in new tongues; they will pick up snakes with their hands; and when they drink deadly poison, it will not hurt them at all; they will place their hands-on sick people, and they will get well."
God's vision for your life is not just about you; it's about advancing His kingdom on Earth. As you embrace His vision with unwavering obedience, you become a vessel of His grace and a beacon of hope to a world in need.
By Faith, Walk In Obedience
Let your faith rise like a mighty wave, casting out doubt, fear, and all forms of unbelief. For it is by faith that we walk in obedience to God's vision, and it is by faith that we see the miraculous unfold before our eyes.
May you be inspired by the examples of biblical giants who walked in obedience to God's vision. May you be encouraged to step out in faith, knowing that your Heavenly Father is with you every step of the way. Your obedience will lead to blessings that overcome and impact generations to come, according to Ephesians 3:20 (NIV): "Now to him who is able to do immeasurably more than all we ask or imagine, according to his power that is at work within us."