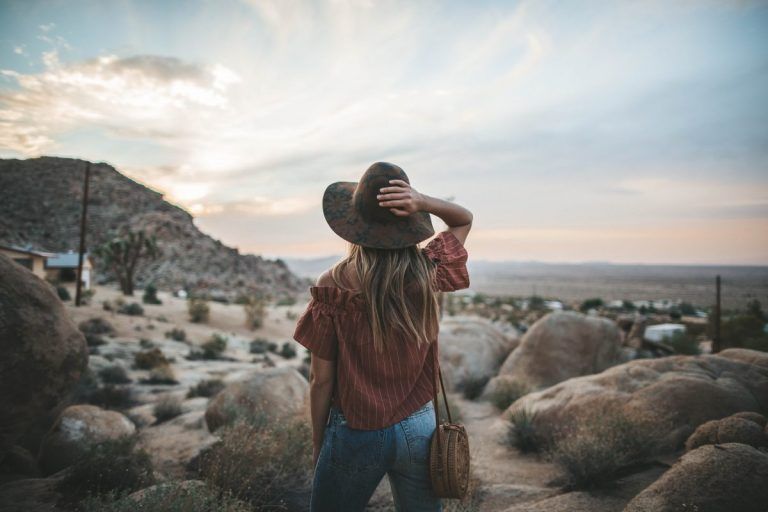 Words have power. Your confession can hurt and bless. But the power of confession reaches much further than the impact they make on our emotions. Our words have supernatural power—power that changes circumstances and shapes destinies. In fact, it is our unique ability to choose and speak words that distinguishes man from the rest of God's creation. In the Genesis 2:7 account of man's creation, we are told, "The Lord God formed man of the dust of the ground, and breathed into his nostrils the breath of life; and man became a living soul." Notes in one of the oldest Jewish commentaries on this verse say man became "a living, speaking spirit like God."
This should not be a total surprise. After all, man is created in God's image and it was not just thoughts but words that God used to create us and the universe in which we live. When He said, "Light be," light was.
What a stunning creation Adam must have been! He was crowned with the very glory and honour of God Himself (Psalm 8:5). Adam was given the same creative power to speak that God has. Adam had the ability to arrange things and bring them into order with the words of his mouth.
Words are spiritual; they carry power. Proverbs 12:14 tells us that we shall be satisfied with good by the fruit of our mouths. Words are the way God works. Hebrews 11:3 describes this operating principle of creation this way: "Through faith, we understand that the worlds were framed by the word of God, so that things which are seen were not made of things which do appear." Our first step of acting on our faith in His Word is to agree with and say the thing He has said. Words also reveal what we truly believe. Jesus said, "Out of the abundance of the heart the mouth speaketh…. By thy words thou shalt be justified, and by thy words, thou shalt be condemned" (Matthew 12:34, 37). That is why it is so important to say what God has said. Do this not so others can hear you, but so your soul will receive instruction what to believe and agree with instead of the symptoms in your body, situations in your life and fear-based thinking and talking you hear from others around you.
Confession is not denying physical facts and temporary circumstances. It is declaring what God, who never changes, has said about the outcome and standing in faith until all temporary conditions line up with His eternal declaration. This process begins with salvation. The lost man does this when he declares Jesus Lord of his life: "The word is nigh thee, even in thy mouth, and in thy heart: that is, the word of faith, which we preach; that if thou shalt confess with thy mouth the Lord Jesus, and shalt believe in thine heart that God hath raised him from the dead, thou shalt be saved. For with the heart man believeth unto righteousness; and with the mouth confession is made unto salvation" (Romans 10:8-10).
Look at how many times the word "say" is referred to in Jesus' instruction on how to pray in faith, believing and receiving from God:
For verily I say unto you, That whosoever shall say unto this mountain, Be thou removed, and be thou cast into the sea; and shall not doubt in his heart, but shall believe that those things which he saith shall come to pass; he shall have whatsoever he saith. Therefore I say unto you, What things soever ye desire when ye pray, believe that ye receive them, and ye shall have them (Mark 11:23-24).
The process of believing and speaking is what brings every benefit of our salvation promised in God's Word from heaven into our lives. Confession is so important. To tell someone you are healed because the Bible says "by His stripes you were healed" is speaking the truth. Jesus has already redeemed you from the curse of the law (Deuteronomy 28; Galatians 3:13).
Change your confession. Here are five basic confessions for you to use so you can enjoy all God has for you:
1.   Jesus Is My Lord.
"I declare the complete lordship of Jesus Christ. Jesus is Lord over all and He has given me authority. As I confess Him, His Word and His Name, and resist Satan in His Name, Satan must bow his knee."
2.   I Do Not Have a Care.
"Today I cast all my care on Jesus because He cares for me. He upholds me as He guides my steps."
3.   I Do Not Want.
"The Lord is my Shepherd. I shall not want. For my God supplies all of my need according to His riches in glory by Christ Jesus."
4.   Sin, Sickness, Sorrow, Grief and Fear has no hold on me.
Isaiah 53:3-5; Matthew 8:17; 1 Peter 2:24
"Every sin, sickness, disease, sorrow and grief was laid on Jesus so that I could be free from them. Therefore, today I am forgiven, healed, healthy and well. I live in divine health."
5.   Jesus Is Made Unto Me Wisdom, Righteousness, Sanctification and Redemption.
1 Corinthians 1:30; Colossians 2:10
"I confess that Jesus is my wisdom, righteousness, sanctification and redemption. Only in Him am I entirely complete." – To see more confessions CLICK HERE.  Continue to change your circumstances by filling your heart with the Word of God. Confess these truths and other scriptures so that the words that come out of your mouth are life-changing words.
We have created some inspiring, iPhone Wallpapers to help you keep your confession on track.  CLICK HERE to download them now. Let your word be God's Word! It's up to you to speak FAITH and begin enjoying the abundant life God has provided for you!
Copyright © 1997-2023 Eagle Mountain International Church Inc. aka Kenneth Copeland Ministries – All rights reserved.