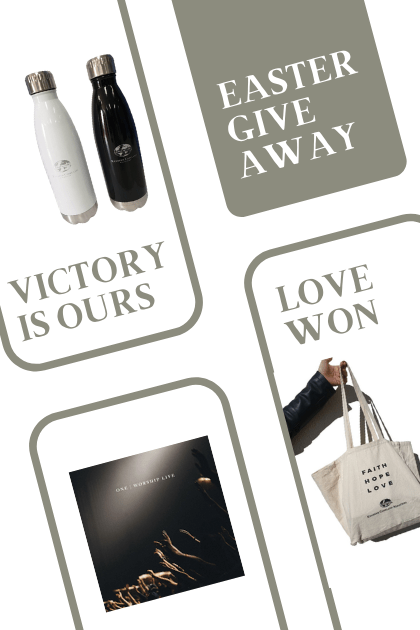 Easter is almost here and we are celebrating the VICTORY and LIFE that our JESUS paid for! Despite the current issues that are happening around the world today, WE HAVE GOOD NEWS!!! JESUS. JESUS CHRIST. SAVIOUR OF ALL. IN AND THROUGH Jesus we have been given the victory over death – hallelujah!!! We want to encourage you, our KCM Family that YOU HAVE THE VICTORY!⁠
⁠
From the 1st – 5th of April we will be giving away 5 different gifts, 1 each day, that we pray will be a blessing to ya'll! ⁠ ⁠Each day go to our instagram profile and find that days giveaway post for your chance to win!
⁠
All you need to do to enter is:
Follow our KCM IG account – @kcmaustralia⁠
Like that days giveaway post⁠ & follow the instructions in the caption of the post. ⁠
Winner will be announced the next day via IG story! ⁠
We are already on the winning side, so let's align our confession to truth of HIS WORD! Be sure to follow, tag a friend, and share these posts – while everyone is online, let's give them faith and hope in Jesus who has already taken care of it all! #Victory⁠
⁠
*Giveaway is open to Australia and New Zealand only.⁠ This giveaway competition is not affiliated with Instagram.⁠
Copyright © 1997-2022 Eagle Mountain International Church Inc. aka Kenneth Copeland Ministries – All rights reserved.