Never Give Up, and Never Quit!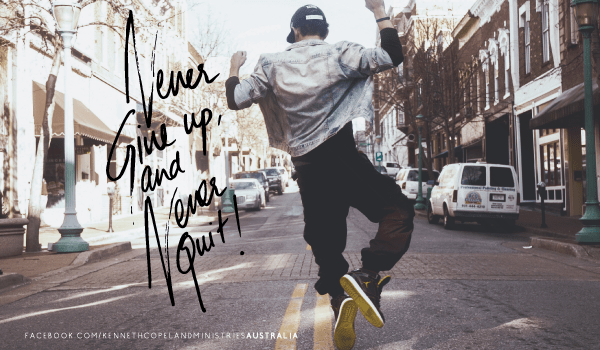 "Faith works! The Word works! But they only work when they are put to work. It's knowledge acted on that brings results – that and never, ever giving up." – Kenneth Copeland
MY CONFESSION:
I have faith! – Mark 11.22
I give thanks! – 1 Thessalonians 5.18
I Praise! – Hebrews 13.15
I celebrate the victory, and dance before the Lord! – 2 Samuel 6.14
Copyright © 1997-2017 Eagle Mountain International Church Inc. aka Kenneth Copeland Ministries – All rights reserved.