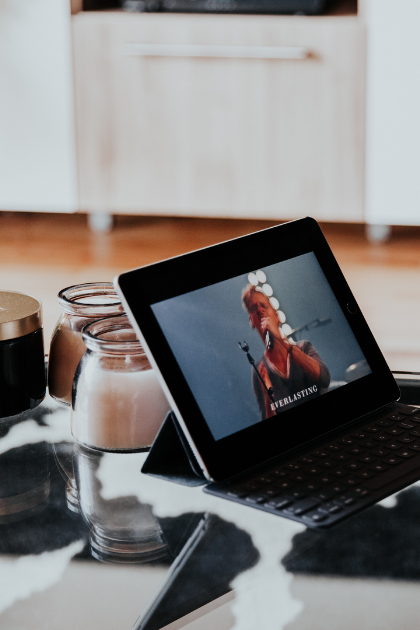 The voice of VICTORY is needed to spur Christians to stand strong in their faith. TOGETHER, we are reaching more people than ever before through VICTORY Channel, and we're not slowing down! We are continuously looking to expand our programming. We are increasing the number of available voices so more lives can be impacted by the uncompromised Word of Faith.
VICTORY Channel is the fruit of every seed from our Partners. Thank you for equipping KCM with the tools to teach Christians worldwide who they are in Christ Jesus and how to live a victorious life in their covenant rights and privileges.
Visit the VICTORY Channel to watch your favourite KCM shows, and these new shows:
INSIDE
INSIDE is an extraordinary show that follows father and son, Mike and Brandon Barber, as they journey inside prisons. Jesus said when you go into prison you have visited me (Matthew 25:36). Mike and Brandon minister the gospel of freedom in Jesus through the blood reminding them that even though they're in prison, there is complete and total free in Christ Jesus.
Taking You Forward
Founders and Senior Partners of The Warehouse Church Robbie and Donna Howells host Taking You Forward, an exciting new program designed to inspire you in your faith and encourage you to move forward to fulfil God's plan and purpose for your life. Enjoy thirty minutes of bible study and worship with Robbie and Donna today.
Faith Matters
In 1996, the Lord birthed a deep desire in Drs. André and Jenny Roebert for the outpouring of the Holy Spirit. Faith Matters with André and Jenny Roebert is an inspiring program that brings practical, Godly Wisdom straight into the hearts and minds of its viewers through enlightening discussions and dialogue between Dr André and Jenny Roebert.

VICTORY Channel is possible through the faithful seed of our Partners. Their seed allows faith, truth and hope to available 24/7. Together, we are broadcasting life-changing truth of God's WORD around the world. From September 18 – 21, 2022 you can be a part of this great mission.
Join Jesse Duplantis, Pastor George Pearsons, Pastor Terri Copeland Pearsons and many of your favorite VICTORY Channel ministers for a four-day television event where we celebrate WITH YOU things that Lord has done, is doing, and is planning to do through this network.