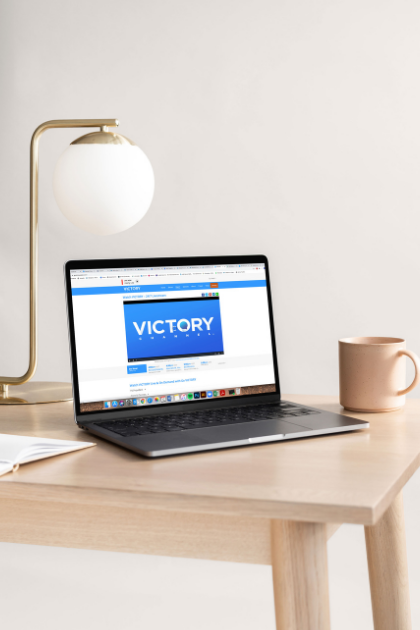 In 2015, God brought a new idea to Kenneth Copeland Ministries (KCM): to build a faith-based Christian television network unlike any other. It was the next step in fulfilling the call God gave to Kenneth Copeland in 1967 to preach the uncompromised Word of God on every available voice—from the top of the world to the bottom and all the way around the middle. Within months of this new idea taking shape, VICTORY Channel® (formerly the Believer's Voice of Victory Network) was born.
With on-demand technologies, preaching the Word takes on new meaning. Seven days a week, 24 hours a day, VICTORY's on-air and on-demand programming fills the airways with hope and healing from the Word of God.
Watch VICTORY channel on govictory.com or download GO VICTORY to your favourite device available on the Apple App Store or Android App on Google Play.
As a VICTORY viewer, supporter or Kenneth Copeland Ministries Partner, you're a part of helping us expand our reach and fulfil the call to preach the uncompromised Word of God on every available voice. Thank you!
Will you help us spread the word about VICTORY Channel? It only takes one word from God to change a life. Tell a friend or loved one about your favourite VICTORY programmer and share with them how to watch today.
We're here for you—standing in FAITH, standing for your VICTORY!
Copyright © 1997-2022 Eagle Mountain International Church Inc. aka Kenneth Copeland Ministries – All rights reserved.