The Perfect Law of Liberty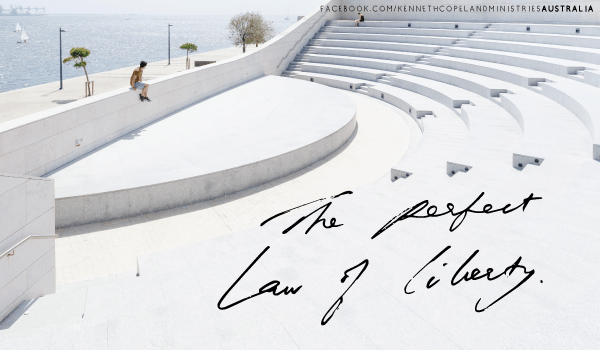 "But ye be doers of The WORD, and not hearers only, deceiving your own selves… But whoso looketh into the perfect law of liberty, and continueth therein, he being not a forgetful hearer, but a doer of the work, this man shall be blessed in his deed." James 1.22-25
MY CONFESSION: 
My faith in God comes from "the perfect law of liberty": God's WORD. JAMES 1.25
I put in times. I expend effort. I develop strong faith by inclining my ear to His WORD, keeping it before my eyes and in my heart. PROVERBS 4.20-22
I am not a forgetful hearer, but a doer of The WORD. I believe I receive when I pray. MARK 11.24
Copyright © 1997-2017 Eagle Mountain International Church Inc. aka Kenneth Copeland Ministries – All rights reserved.