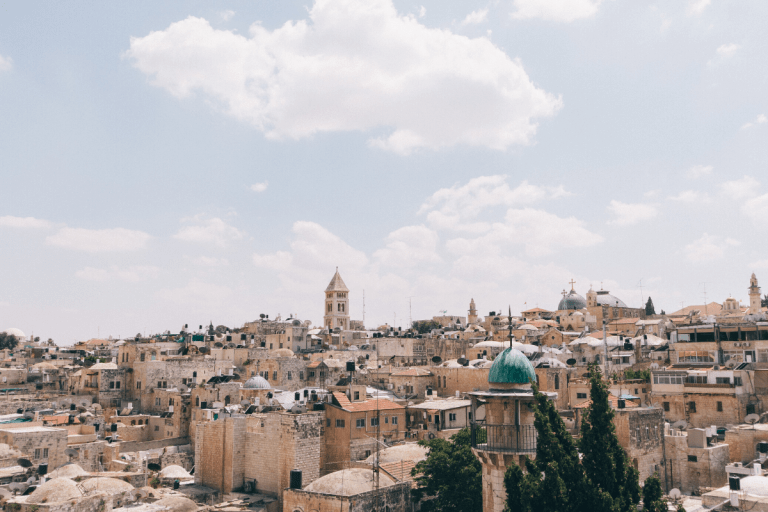 A: God has always had a plan for the nation of Israel, and we can see in Romans 1:16 that even after Jesus had paid the price for man's sin, God still made special reference to the Jews. Understanding why requires that we realise that God sees three distinct groups of people in the world—the Jews, the Gentiles (people who aren't Christians) and the Church. And each have a unique role (see 1 Corinthians 10:32).
Because of Abram's obedience, God established an everlasting covenant with him and his seed (Genesis 12:1-3,17:7). Continuing even to today, the Jews have a special destiny and place in God's plan. He calls them the apple of His eye, and as such they hold a tender spot in His heart (Zechariah 2:8).
The role the Jews have today might seem like a mystery, but Paul helps us understand God's plan in Romans 11:25-33. Paul shows us we have been shown mercy from God, in part, because of the obedience of the Jews. While it is true that many Jewish people have stumbled in the area of receiving Jesus as Messiah (Romans 9:32), we must not consider them to be just another race of unbelievers.
The Jews not only were, but still are God's chosen people (Deuteronomy 7:6)—His covenant with them has not changed. He will ensure that they will fulfil their destiny in Him. It is important to pray for the peace of Jerusalem (Psalm 122:6) and to develop relationships with the leaders of Israel. This will open the door for the Jews to hear the prophetic word of the Lord and for us to share the gospel of Jesus Christ with them, which brings salvation for the Jew and the Gentile (Romans 1:16).
God judges all men with equality (Acts 10:34), and in order for the Jewish people to inherit all their spiritual blessings, they must accept Jesus as their Lord. According to Romans 2:4, it is God's goodness that brings people to repentance. This is evident as we watch God supernaturally restore the nation of Israel. Over 50 years ago, Israel was established as a nation for the first time in nearly 2,000 years. The Jews have now become a wonder and a marvel to the world.
Though dispersed over the whole earth, God is calling them back to their homeland to receive their inheritance—the Promised Land. Other cultures have been assimilated into and absorbed by the nations, but Jews are coming out from every nation—their religion, race and culture intact. This is a fulfilment of prophecies in Isaiah 43:5-7, 49:12, 18-22; Jeremiah 3:14-18, 16:14-15, 23:7-8, 31:8-10, 17, 27-28, 32:37-44, 33:14; Ezekiel 28:25-26, 36:21-38, 37:1-28, 39:25-29, 43:7.
God's love for His people is always unwavering, and His mercy toward the nation of Israel should help us realise God will never leave nor forsake us either (Hebrews 13:5)!
Copyright © 1997-2023 Eagle Mountain International Church Inc. aka Kenneth Copeland Ministries – All rights reserved.