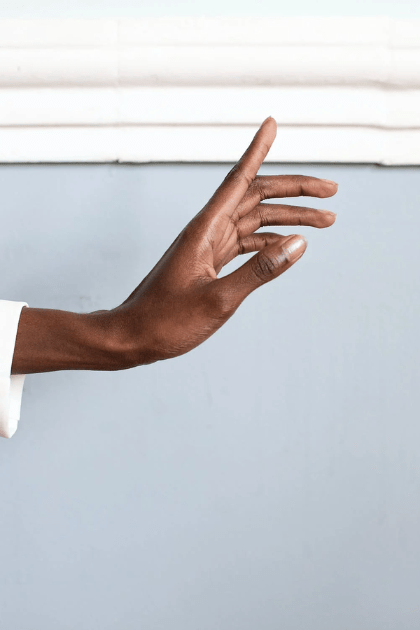 The power of tithing is outlined in The WORD of God. There are promises in His Word reserved for those who act on it through tithing. Yet, most Christians have not learnt the importance of tithing & how to claim their tithers rights!
Malachi 3:10-11 is clear about what a tither can expect to receive from the Lord!
"Bring all the tithes into the storehouse, that there may be food in My house, and try Me now in this," says the Lord of hosts, "if I will not open for you the windows of heaven and pour out for you such blessing that there will not be room enough to receive it. And I will rebuke the devourer for your sakes, so that he will not destroy the fruit of your ground, nor shall the vine fail to bear fruit for you in the field," says the Lord of hosts (NKJV). Malachi 3:10-11
Why Tithe?
Tithe is a cornerstone of real, biblical prosperity. God's financial blessings are reserved for the tither alone. The person who fails to tithe disqualifies himself from receiving the abundance God has for him. God Himself said in Malachi 3:8, "Will a man rob God? Yet ye have robbed me. But ye say, Wherein have we robbed thee? In tithes and offerings."
According to the Bible, the first 10 percent of our income does not belong to us. It belongs to God. He owns it. If we use it on ourselves, we've stolen it from Him. Tithing isn't just a matter of our bank account, it's a matter of the heart. That's the way it is with everything as far as God is concerned. He always looks on the heart. When we find ourselves suffering financial lack and failing to enjoy the supernatural abundance God has promised, we should check our attitude—fast! We should make sure we're giving God our best (not our leftovers) and honouring Him with our hearts.
Tithing activates THE BLESSING of God in our finances.
Read Malachi 3:10-12 again. God promises that when you tithe, He'll rebuke the devil and command him to keep his hands off your finances. And when God rebukes the devil, he stays rebuked! Don't wait until your back is against the wall before you use your faith and begin tithing. Learn to act on what the Bible says now, and when Satan tries to pin you against the wall, you can smile and know that you have it made.
Here's 10 simple truths from the bible about tithes!
1. The Tithe Is the First 10 Percent
"Be sure to set aside a tenth of all that your fields produce each year." –Deuteronomy 14:22 (NIV)
2. The Tithe Belongs to God
"Render therefore unto Caesar the things which are Caesar's; and unto God the things that are God's." –Matthew 22:21 (KJV)
3. We Present Our Tithes to Jesus
"Here mortal men receive tithes, but there he (Jesus) receives them, of whom it is witnessed that he lives." –Hebrews 7:8 (NKJV)
4. We Give Our Tithes in Faith
"Without faith it is impossible to please him." –Hebrews 11:6 (KJV)
5. We Tithe Using Words
"Take some of the firstfruits…. and say to the priest…."—Deuteronomy 26:2-3 (NIV)
Here's how you can PRAY over your tithe:
"Father, I thank You and praise You for translating me from the kingdom of darkness into the kingdom that You have prepared for me. Thank You that it is a kingdom of mercy, a kingdom of joy, a kingdom of peace and a kingdom of abundance.
"I thank You, Lord, that You've rebuked satan for my sake, and I stand in agreement with Your Word that he'll not destroy my land. He'll not destroy my blessings, and he'll not destroy my crop in the field. I am a citizen of Your kingdom. I have the rights and privileges of a citizen of that kingdom, and I stand upon them. Thank You, Jesus, that heaven's unlimited resources are mine in Your Name! Amen."
CLICK HERE to find out about taking communion over your tithe!
6. Tithing Protects the Other 90 Percent
"I will rebuke the devourer for your sakes, and he shall not destroy the fruits of your ground" –Malachi 3:11 (KJV)
7. Tithing Is the Only Area God Says "Prove Me"
"Try it! Let me prove it to you!" –Malachi 3:10 (NLT-96)
8. Tithing Is Our Covenant Connection
"They have violated my covenant, which I commanded them to keep. They have taken some of the devoted things; they have stolen, they have lied, they have put them with their own possessions. That is why the Israelites cannot stand against their enemies." –Joshua 7:11-12 (NIV)
9. God Created the Tithe for Our Benefit
"Honour the Lord with your substance…so shall your barns be filled with plenty." –Proverbs 3:9-10 (KJV)
10. Tithing Opens the Door to THE BLESSING
"Then you….shall rejoice in all the good things the Lord your God has given to you and your household." –Deuteronomy 26:11 (NIV)
If you take these bible truths and put them to work—let them become revelation to you—you will begin to see increase in your life. If you've been hesitant to walk in the life of a tither—take the plunge. Look up more tithing scriptures and act on them. Don't ever settle for second best, don't settle for financial setback or your possessions breaking, don't settle for attacks on your family—you are a tither and you have rights!