This is the Victory – Part Two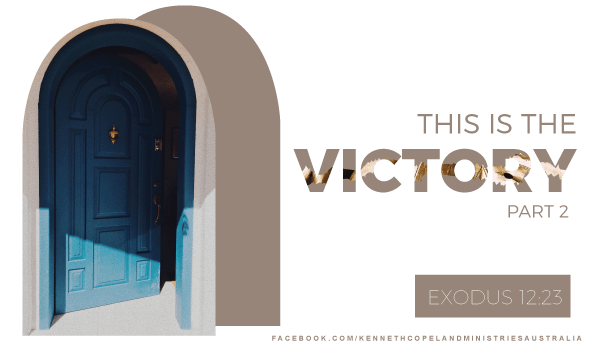 "The Lord will pass over the door, and will not suffer the destroyer (COVID-19) to come in unto your houses to smite you." Exodus 12.23
The strong spirit of a man sustains him in bodily pain or trouble, but a weak and broken spirit who can raise or bear? Proverbs 18.14 AMPC
I declare that I have a strong spirit. I look to Jesus and wrap myself in the promises of God for everything- spirit, soul, body, financially and socially!
Faith is the resource, power and the ability to receive the supernatural ability of God Your spirit, soul, body and the circumstances of life.
Copyright © 1997-2020 Eagle Mountain International Church Inc. aka Kenneth Copeland Ministries – All rights reserved.