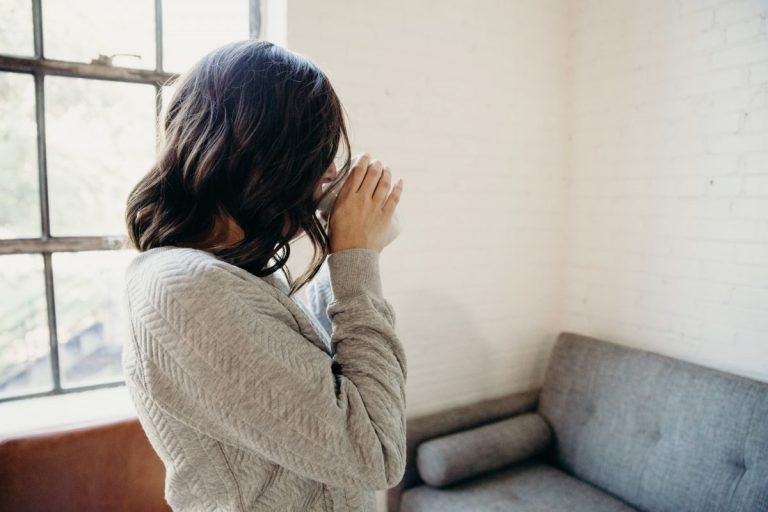 Here are just a few of the MANY amazing testimonies and praise reports that we receive daily from Partners & friends just like you…
I received prayer from KCM for healing from cancer. I received a letter from KCM about getting up in the morning and speaking out healing scriptures for myself. I realised the way I was speaking wasn't right. Through KCM I realised that I should be saying "By the stripes of Jesus I am ALREADY healed!" I've been getting up and I am more excited. The cancer had spread from my eye to the right side of my face, to my mouth and nose and then to the left side of my face down to my chin. I plead the blood of Jesus over myself!  I found out that the cancer has stopped spreading! I get up in the night and dance! I'm not asking for prayer anymore, instead, I am thanking God that the cancer is not part of my body.
L.S, Australia 
With great joy I write this letter to share of God's healing and delivering me of cancer. I was in a battle for my life and Faith won through. I knew the Lord is faithful and His word did what it says it will do, so rejoice with me Partners! Jesus is my physician! I did not go to a doctor, my husband and I trusted in Jesus and as usual, even though it took a while, he brought me through to victory and wholeness. Hallelujah!
H.S, Australia 
Just thought I would share my testimony of how God healed my eye condition. I was diagnosed at the beginning of the year with a condition known as detached retina in my right eye. The eye specialist who I was seeing told me that more than likely I would need surgery to correct this problem. Well as far as I was concerned surgery was not an option as it came with quite a few restrictions that I would have to live with for quite some time. I have been a partner with KCM for a year now and have listened constantly to Kenneth and Gloria teach that Jesus HAS ALREADY healed me when He went to the cross, all I had to do was believe by faith that I was healed and take it and praise Him and thank Him for my healing. I constantly read the healing scriptures over and over and over. I praised and thanked Him daily that He had already attached that retina. Anyway a little over a week ago I had a follow-up appointment with the eye specialist and after looking at the scans of my eye he told me he had made the call that I would not need surgery, that the retina is where it should be and he will not need to see me again. I was so happy that I cried and praised Him over and over, thank you, Jesus. I am now claiming my healing for my eyes to have perfect vision so that I will no longer need to wear glasses. Thank you to all at KCM for praying for me as a partner, the Word of God works!!!!!
G.F, Australia 
I have followed KCM for many years but since becoming a partner earlier this year, there has been a definite shift. God's Word has become more active and alive to me. I sense a fire in my heart for the things of God like never before. Also such a clarity in my thoughts and direction. New and fresh choices each day, now giving me more time in prayer and His Word. Thank you for praying for me and standing with me. I am in a whole new place, seated with Christ in the heavenly sphere.
N.P, Australia 
Dear prayer warriors, Good afternoon and praise the Lord Jesus! I sent this email to thank Lord Jesus for answering my prayer request through all your support which I requested through this website. On the 12th of April as I was quite tired and was sleeping in the room I received a very encouraging text message on my phone from your ministry saying that:  "God loves me, his victory and blessings are mine!" When I woke up and read the text message, it really put peace in my heart that my mind was restored back to normal. I was very much encouraged by the message and kept believing for it to come to pass. God is so great that he lives by His words. I can't stop thanking Him that I am filled with joy and happiness. I thank our Lord God Almighty for listening to your support prayers through Jesus Name. I was put on trial in court and before I could say anything the magistrate dismissed my case and told me to leave. I was astonished and could hardly believe my ears with her statement, that I was filled joy and praise to the Lord. I Thank the Lord Jesus for standing on his words to fulfil his promises from the scriptures I was reading and also really appreciate all your support and prayer over me. Thank you all and may the Good Lord bless you all in your work and daily life as well.
B.W, Australia
If you have a prayer request or a praise report we would love to hear from you. CLICK HERE to submit them via our website.
Copyright © 1997-2022 Eagle Mountain International Church Inc. aka Kenneth Copeland Ministries – All rights reserved.